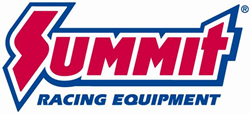 Tallmadge, OH (PRWEB) June 24, 2015
BMF Wheels makes some of the most aggressive-looking rims truck owns can bolt on their lifted street truck or off-road vehicle. Summit Racing now carries 10 styles of BMF wheels.
BMF wheels combine the strength of a one-piece cast aluminum wheel with the style of an expensive forged wheel. The wheels are clearcoated and available in satin black or BMF's exclusive Death Metal gloss black finish. Most BMF wheels are compatible with OEM tire pressure monitoring (TPMS) systems and all wheels come with center caps.
Novakane Wheel
Available in five- and eight-spoke versions, the Novakane features full CNC-milling on the rim lip, the face of the wheel, and side of the spokes. It is available in 17, 18, 20, and 22 inch diameters in various widths.
M-80 Wheel
This wheel features CNC-milled accents on the spoke faces and sides, plus simulated bolts on the rim. It's available in 17 x 9, 20 x 9, and 24 x 10.5 inch sizes.
Rehab Wheel
This wheel features extensive CNC-milling on the spokes and center hub, plus simulated bolts on the rim. It is available in 20 x 8, 20 x 9, and 22 x 10.5 sizes.
B.A.T.L. Wheel
This is the wheel that put BMG Wheels on the map. It features seven spokes that fit into notches CNC-milled into the rim, giving the B.A.T.L. a machined gear look. It's available in 20 x 9 and 20 x 10 sizes.
BMF Wheels has a handy vehicle configurator on its web site so truck owners can see what their truck will look like with any of its wheels.
Summit Racing Equipment
http://www.SummitRacing.com
1-800-230-3030