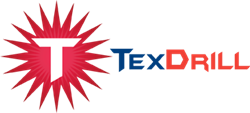 Providing a cost-effective means to avoiding existing utility damage and extensive open cut trenches, trenchless technology is the future of underground utility installation and repair
Dallas, TX (PRWEB) June 24, 2015
Texas Drill has recently completed two large projects for companies located in Texas. Both projects were completed in April and each took about two and a half months to complete.
The first project was an auger bore drilling project for a steel plant in Seguin, Texas. The project involved 220 linear feet with 42 inch steel casing; it was drilled six inches deep, as well as 600 linear feet (LF) of 30 inch steel casing.
The second project was a horizontal direction drilling project, also known as directional boring. It involved 240 LF of 30 inch steel casing, 197 LF of 24 inch steel casing, 436 LF of 18 inch steel casing, and 472 LF of eight inch steel casing. The directional boring project also involved a fiber optics installation.
Every project Texas Drill takes on requires a permit from the state and the company whose property they are working on. Texas Drill also provides erosion control, trench safety, and every project requires the need for casing, carrier pipes, bands, and bore spacers to successfully complete a project. Traffic control is also taken into account during the duration of the project.
The equipment needed for each project depends on the nature of the undertaking. For example, if the company is working within a tight space, there are certain methods that work better than others.
Auger bore drilling and directional boring are both methods of trenchless construction, a relatively new industry in drilling. Shawn Carney, President of Texas Drill, feels that these methods of trenchless technology are a vital aspect of the future of underground drilling.
"Providing a cost-effective means to avoiding existing utility damage and extensive open cut trenches, trenchless technology is the future of underground utility installation and repair." Carney adds, "We have over 20 years of experience in the industry and are looking forward to undertaking more projects of this magnitude."
About Texas Drill
Texas Drill is committed to offering quality services and repairs at affordable prices. Their services include directional drilling, horizontal drilling, and auger boring. The highly qualified team offers free consultations and estimates for their work. For more information, visit http://www.texdrill.com