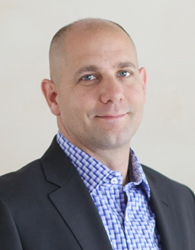 Roger is a seasoned leader with deep retail payments and consumer loyalty insight. He will be a tremendous asset during this important growth phase
Coconut Creek, FL (PRWEB) June 25, 2015
ZipLine, a merchant-branded mobile and ACH payment solutions provider offering consumers instant rewards at the pump and POS, today announced the appointment of consumer loyalty and payments veteran Roger L. Brooks, as Senior Vice President of Business Development.
Brooks joins ZipLine (formerly National Payment Card) following a senior sales executive role at FIS where he was responsible for the growth of retail loyalty, merchant-branded debit, and retail mobile solutions for the company's Retail Payments Solutions division, as its Vice President Loyalty Strategy. Prior to his time with FIS, Brooks held the role of Vice President Sales and Marketing at ValueCentric Marketing Group, Inc. (VCMG) along with sales leadership roles at Entertainment Publications, and Dine-A-Mate, Inc.
"Roger is a seasoned leader with deep retail payments and consumer loyalty insight. He will be a tremendous asset during this important growth phase," says Stephen Goodrich, President and CEO of ZipLine. "Further strengthening our senior management team, his expertise in petroleum, specialty retail and payments will help continue our momentum as the leader in mobile payments and merchant-branded debit (ACH) in the C-store vertical."
In addition, Brooks has worked as a freelance writer for NACS Magazine and NACS.com and has contributed articles for Convenience Store News, Entrepreneur Magazine, and Loyalty Management Magazine. He is also the author of The Power of Loyalty: 10 Essential Steps to Build a Successful Customer Loyalty Strategy (Entrepreneur Press, 2010).
"ZipLine's innovation and ability to respond to the market is something I've admired from afar," says Brooks. "I believe I can help ZipLine continue to innovate and grow in petroleum and beyond. I'm excited for the opportunity to contribute and to influence the way consumers choose to pay for goods and services, all while driving loyalty and value to our clients."
For more information about ZipLine, visit http://www.zipline.biz.
About ZipLine
ZipLine™, formerly National Payment Card Association (NPCA), pioneered merchant-branded debit, and developed and manages some of the most successful decoupled debit (ACH) and mobile payments programs in the industry. The company's mission is to provide low-cost, merchant friendly, data-rich, secure payment solutions and services that deliver compelling value to merchants and consumers. For further information about ZipLine, visit the company's website at: http://www.ZipLine.biz