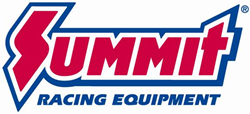 Tallmadge, OH (PRWEB) July 01, 2015
A new Hotchkis Stage 1 Total Vehicle System (TVS) is the easiest and most dramatic modification an early Mustang owner can make to their car. Hotchkis engineers used computer modeling and track testing data to create a suspension package that improves handling while offering a comfortable ride and a more aggressive look.
Best of all, the TVS systems are a complete bolt-on—no welding or cutting required. The Hotchkis Stage 1 TVS System includes the following matched components:

Front coil springs (700 lb./in. rated) lower the front of the car .5 inch (1964.5-66) or 1 inch (1967-70)
Rear leaf springs (180 lb./in. rated) lower the rear of the car 1.5 inches (1964.5-66) or 1.4 inches (1967-70)
1.25 inch diameter front sway bar
.875 inch, three-way adjustable rear sway bar
TIG-welded steel dogbone end links with polyurethane bushings
Laser-cut axle and frame rail mounts
Steel U-bolts, grade 8 hardware, and polyurethane bushings included
Hotchkis recommends using its 1.5 SPS shocks to complete your Mustang suspension upgrade. Manufactured by Fox, the shocks have been tuned by Hotchkis ride engineers to provide a smooth ride and exceptional control. The shocks use digressive disc technology, a high-flow piston, specially formulated oil, and high-pressure nitrogen for consistent performance under varying conditions. The 1.5 SPS Shocks have a hard anodized aluminum body with black anodized 6061-T6 billet aluminum caps. Polyurethane bushings are included.
Summit Racing also carries Hotchkis Stage 2 TVS Systems for 1964-72 GM A-bodies, Camaros and Firebirds, and 1978-88 A- and G-body cars, They offer the same handling improvements as the Stage 1 systems for the Mustang, but have beefier sway bars for better body roll control.
Summit Racing Equipment
http://www.SummitRacing.com
1-800-230-3030