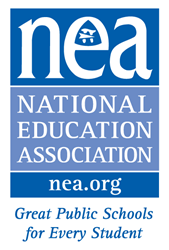 We applaud the Supreme Court and the many advocates whose work resulted in today's historic decision. --NEA President Lily Eskelsen García
WASHINGTON (PRWEB) June 26, 2015
The U.S. Supreme Court today issued a 5-4 decision in Obergefell v. Hodges, a landmark case that decided whether states may discriminate against same sex couples and their children by denying such couples the right to marry and refusing to recognize valid same sex marriages conducted in other states.
The National Education Association and its 22 state-level affiliates, were a part of a broad-based labor coalition with the American Federation of Labor and Congress of Industrial Organizations (AFL-CIO) and Change to Win, filed an amicus brief, arguing that state discrimination against same sex couples deprives such couples of an array of economic benefits and legal rights, and deprives them and their children of fundamental dignity, benefits and rights that other couples and their families enjoy.
The following statement can be attributed to NEA President Lily Eskelsen García:
"Today the Supreme Court has taken a monumental step forward in our national journey toward a more perfect union by making marriage equality the law in every state of our great nation. On behalf of our members—and the students they serve—we applaud the court's historic decision, which will end discrimination against same sex couples, place them on equal footing with other families and safeguard all of our children.
"We know that today's ruling will make a tremendous difference both to the dignity and personal and economic well-being of same sex families and to the dignity and personal well-being of their children as well as others who have been bullied and fearful due to their sexual identity. We applaud the Supreme Court and the many advocates whose work resulted in today's historic decision."
Follow us on twitter at http://www.twitter.com/NEAMedia
# # #
The National Education Association is the nation's largest professional employee organization, representing more than 3 million elementary and secondary teachers, higher education faculty, education support professionals, school administrators, retired educators and students preparing to become teachers. Find out more at http://www.nea.org.
Links:
Supreme Court Decision:
http://www.supremecourt.gov/opinions/14pdf/14-556_3204.pdf
NEA-backed amicus brief:
http://freemarry.3cdn.net/ff2b42e8d274f35fed_u8m6bhp0t.pdf
About NEA:
http://www.nea.org
About NEA President Lily Eskelsen García:
http://www.nea.org/home/President-National-Education-Association.html