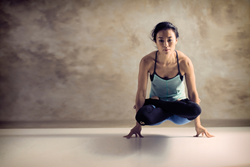 Las Vegas, NV (PRWEB) June 29, 2015
BaliniSports has been announced as an official sponsor and apparel provider of the Miss Teen Nevada 2016 competition that is taking place later this year. This year's contestants will be wearing pieces from the BaliniSports collection during practice sessions and while on stage. The winner of the Miss Teen Nevada competition will go on to represent the state in the Miss Teen USA competition.
"BaliniSports is honored and thrilled to become a part of the Miss Teen Nevada family and help to carry on the tradition of helping intelligent young women in the local community showcase their brilliance and talents," said BaliniSports founder, Ada Hung. "We can't wait to help every contestant shine their brightest and feel comfortable and confident in beautiful pieces from our collection."
BaliniSports is a Nevada-based company that produces high-quality, eco-friendly apparel in the United States. The label creates performance apparel that is designed to provide support and flexibility on the yoga mat, during workouts or throughout daily life. Already a favorite of celebrities, yoginis, and everyday women, the brand's addition as a sponsor of the Miss Teen Nevada 2016 competition adds to a year that has included the launch of the Gemini Collection, a well-attended red carpet event in New York City, and features in several popular publications.
"Pieces from BaliniSports are designed to make women feel free and empowered while looking stylish," said Hung. "We feel that the Miss Teen Nevada competition embodies many of the principles of confidence, positivity, and doing good that we are so passionate about."
More information regarding upcoming events and how to purchase pieces that will be worn by the Miss Teen Nevada contestants can be found at BaliniSports.com.