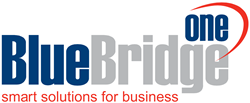 NetSuite Certification is a key differentiator for our consultants. Not only does certification demonstrate their and our commitment to NetSuite as an ERP platform, the expertise it guarantees helps to underscore the excellence and quality of the business
(PRWEB UK) 30 June 2015
BlueBridge One, the first UK-based NetSuite Solution Provider, continues to show its leadership and commitment to delivering outstanding value to customers with the announcement that five BlueBridge One consultants have achieved six NetSuite Certifications. The company, headquartered in Weybridge, Surrey, which also maintains a wider EMEA presence in Gauteng, South Africa, has another four NetSuite Certifications in progress.
Among the five BlueBridge One consultants, there are four NetSuite Certified ERP Consultants, one NetSuite Certified SuiteCloud Developer and one NetSuite Certified Administrator, with one consultant who has passed two certifications. Individuals achieving NetSuite Certification are required to pass two rigorous exams that test both baseline and advanced knowledge of NetSuite and the latest best practices. Certifications can help customers to have an added layer of confidence that the knowledge and skills of consultants with NetSuite Certifications have been independently validated.
Jon Ryan, BlueBridge One Managing Director, said, "NetSuite Certification is a key differentiator for our consultants. Not only does certification demonstrate their and our commitment to NetSuite as an ERP platform, the expertise it guarantees helps to underscore the excellence and quality of the business solutions our consultants deliver to our customers."
BlueBridge One specialises in partnering with multichannel distribution businesses to bring together their wholesale, in-store, online and machine-to-machine (M2M) operations. Ryan added, "There are two parts to certification. The mandatory SuiteFoundation exam required in all certifications is all about ensuring consultants have a thorough grounding in the cloud-based architecture that supports NetSuite. The second exam focuses on the features and functionality of the software for NetSuite administrators, implementers or developers."
By design, passing the tests to achieve certification is not easy. Ryan said, "NetSuite Certifications help to differentiate consultant skills and the quality standards of NetSuite system integrators. All existing and prospective companies using NetSuite, including wholesale distribution businesses, should make sure they establish a partner's certification credentials and use this information in making a value judgement of the quality of expertise and service they are likely to receive."
The NetSuite Certified ERP Consultant Certification program is the first cloud ERP consultant certification program to validate professional services consultants' expertise in implementing, integrating and optimising NetSuite cloud ERP solutions against NetSuite's best practices and methodologies for launching cloud ERP. The Netsuite Certified Administrator program validates the knowledge required to efficiently and effectively manage an installed NetSuite instance for customers with complex business requirements. Content goes beyond application management to include best practices for data security and analytics. The NetSuite Certified SuiteCloud Developer program is designed for both NetSuite Partners and Customers, and covers the complete SuiteCloud platform, ranging from data import, to workflow automation, to customer scripted solutions, to web services integration. These three NetSuite certifications cover the full gamut of skills needed to successfully implement and support NetSuite customers to maximize their ROI from their NetSuite license. To learn more about the NetSuite Certification Program, please visit http://www.netsuite.com/certification.
About BlueBridge One
BlueBridge One is an award winning business solutions provider. Since 2003 we have specialised in partnering with customers to implement NetSuite ERP solutions to meet the individual requirements of businesses in the multichannel distribution vertical.
BlueBridge One provides the ability to integrate Wholesale Distribution alongside In-store, Online and Machine to machine operations to enable seamless, end-to-end supply chain management. Through efficiency, reduced cost and enabling flexible and agile control of the supply chain, this creates a platform for growth.
We partner with customers, delivering long term solutions and high levels of satisfaction. Throughout the life cycle from implementation and integration to ongoing support, our aim is to ensure you are retained as a customer year after year by providing a superior level of individualised service.
ERP is a critical piece of business technology which often requires significant investment. Customers need to operate with complete confidence in the service and support channel. We are the right-sized partner for growing and mid-market multichannel distribution businesses that wish to be valued and are assured of our undivided attention when it is required.
BlueBridge One is a stable business that takes a long-term view. We invest in our people and in the process of them achieving full NetSuite certification as consultants. The majority of our team are long term employees and this continuity is pivotal in enabling our high long term customer retention rate.
The cloud-based technology that powers NetSuite is also a chief enabler of no-bricks companies and virtual businesses. Some solution providers take this business model so far it feels like you are kept at arm's length. BlueBridge One maintains a geographic centre in the UK at Weybridge, Surrey and a sub-Saharan Africa regional presence in Gauteng, South Africa, with an emphasis on establishing face-to-face contact with customers across EMEA. This provides the frame of reference of 'faces and places', supporting the mutual trust that is essential between partnering businesses.
To learn more about BlueBridge One, please visit http://www.bluebridgeone.com.
About NetSuite
NetSuite Inc. is the industry's leading provider of cloud-based financials / Enterprise Resource Planning (ERP) and omnichannel commerce software suites. In addition to financials/ERP software suites, NetSuite offers a broad suite of applications, including accounting, Customer Relationship Management (CRM), Professional Services Automation (PSA) and Ecommerce that enable companies to manage most of their core business operations in its single integrated suite. NetSuite software allows businesses to automate operations, streamline processes and access real-time business information anytime, anywhere. For more information about NetSuite, please visit http://www.netsuite.com.