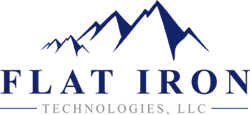 All new HIPAA Policies and Procedures Packets from Flat Iron Technologies Allow for Rapid & Complete HIPAA Compliance for North American Healthcare Entities.
Houston, TX (PRWEB) June 30, 2015
Flat Iron Technologies, LLC, has just released their all new 2015 HIPAA policies and procedures packets containing new and completely revised material for helping North American healthcare entities obtain rapid and complete HIPAA compliance. The material has been exhaustively re-worked to ensure all the latest legislative changes are included, which means Covered Entities and Business Associates can rest assured they've got all the necessary documentation in place for HIPAA compliance.
While many other companies are promoting and selling general security policy templates void of any detail, the HIPAA experts at Flat Iron Technologies, LLC offer highly customized documents for many of today's leading healthcare industries. From dental offices to large nationally recognized healthcare institutions, the HIPAA policies and procedures offered for instant download come complete with literally dozens of templates consisting of hundreds of pages of material.
Flat Iron Technologies, LLC works closely with healthcare organizations all throughout North America for helping enable rapid and complete compliance with the Health Insurance Portability and Accountability Act (HIPAA), so visit hipaapoliciesandprocedures.com to learn more.