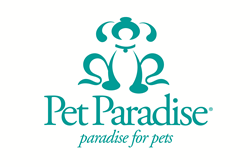 Jacksonville, FL. (PRWEB) July 02, 2015
Pet Paradise Resort, a Jacksonville, FL., based pet boarding, day camp and grooming company, has added three new resorts over the past 45 days. Currently operating 23 resorts across seven states, Pet Paradise continues to grow at a rapid pace both through acquisitions and new developments.
In late May, Pet Paradise opened a new resort at Orlando International Airport. This unique resort is located on Wally Park property, a national parking company with several airport locations across the country. It is located one half mile from Orlando International Airport and open 24/7 by appointment. This resort in very convenient for traveling customers as they can drop off their pets and park their cars at on one location.
In early June, Pet Paradise ventured to New Mexico to open a resort in the greater Albuquerque area. Pet Paradise Rio Rancho, formerly Enchantment Pet Resort and Spa, is the first resort to feature three swimming pools at one location.
Pet Paradise's most recent acquisition was The Wigglebutt Inn in Naples, FL. This transaction closed in late June and is the first Pet Paradise in southwest Florida and the 11th resort in the state.
"We are excited to continue to build a superior national brand in the pet boarding, day camp and grooming industry and expect to add more resorts this year," said Fernando Acosta-Rua, Chief Operating Officer of Pet Paradise. "Our growth is only possible because of the hard work and dedication of our employees, the loyalty of our customers and the support of our investors."
Each of the three new locations will be operated under the same high level standards that the company has established to provide a safe, clean and fun environment for all of its guests.
About Pet Paradise: Headquartered in Jacksonville, FL., with more than 550 employees, Pet Paradise was formed in 2002 and currently has 23 facilities in operation of which 11 are located throughout Florida; three are in Houston, three in the north Dallas area, two in North Carolina, and one each in New Orleans, Atlanta, Albuquerque and Phoenix. At Pet Paradise our mission is to create a safe, clean and fun environment for our four-legged guests. The Pet Paradise facilities include spacious dog and cat boarding suites as well as day camp and grooming services. For more information about each resort, visit http://www.petparadise.com or visit our social media sites: Facebook, Instagram, Twitter, Vimeo and Pinterest.