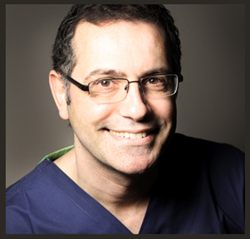 Fairfield, CT (PRWEB) July 13, 2015
Alfred Sofer, MD FACS from Plastic Surgery Center & Medical Spa of Fairfield, has announced that he will be volunteering his time and skills to temporarily join the Operation Smile team this July. He will be traveling to the North African country of Morocco with the nonprofit to operate on both children and adults with cleft lips, cleft palates, and facial deformities.
With a vision to provide "exceptional surgical care" to all who suffer from a cleft lip or cleft palate, Operation Smile was founded in 1982 and has successfully performed over 220,000 free surgeries in over 60 countries around the world, serving every continent except Antarctica. With the goal of bettering the health and overall quality of life of their patients, they rely on their large network of credentialed medical volunteers from more than 80 countries to succeed.
Dr. Sofer, a Castle Connolly award winning CT plastic surgeon, is thrilled to join this international community of medical professionals to provide underprivileged children and adults with a chance to live without the health issues and social stigmas that are often associated with cleft lips, cleft palates and facial deformities.
Operation Smile partners with local doctors, hospitals, governments and other non-governmental organizations to maximize impact. Their research programs work to discover the cause of cleft-related deformities, which is currently unknown. The organization also strives to establish as many permanent care centers as possible in order to provide ongoing medical treatment for patients long after temporary volunteers are gone. They also strive to train and educate local doctors so that they are able to continue providing medical treatment to their community for years to come. These doctors are then able to train other local medical professionals, further widening the reach and scope of Operation Smile.
According to Operation Smile, over 2 billion people worldwide have no access to any type of surgical care, while even more lack access to safe and timely medical procedures. Additionally, less than four percent of surgeries each year are performed on the poorest one-third of the world. Thus, there is an overwhelming global need for doctors and other medical professionals to serve the billions that have no choice but to go completely untreated.
Dr. Sofer understands how having undesirable facial features can negatively impact one's self esteem. Over the last ten years, he's witnessed his own patients blossom in their self esteem and confidence after undergoing facial procedures such as facelifts, chin augmentations and otoplasties. He will now be able to provide those with facial deformities, in addition to helping eliminate many associated health risks, the same opportunity to gain confidence and feel good in their own skin.
Dr. Sofer's ongoing, extensive training and artistic sensibilities have provided him with extraordinary knowledge and precise proficiency in surgical and non-surgical procedures. He is also double board certified by the American Board of Plastic Surgery and the American Board of Surgery.
To learn more about Dr. Alfred Sofer please visit http://www.drsofer.com or to donate to Operation Smile please visit http://www.operationsmile.org.