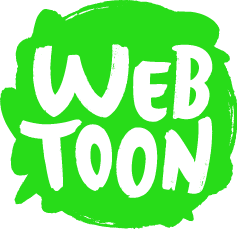 Los Angeles, CA (PRWEB) July 07, 2015
LINE Webtoon, the popular digital comic service pioneering the distribution and consumption of comics worldwide, today unveils a new partnership with comic legend Stan Lee and his company POW! Entertainment to discover new talent through the company's Superhero Comics Contest. The contest will give aspiring creators the opportunity to submit their Superhero-themed comics for the chance to win $30,000 and the once-in-a-lifetime opportunity to receive Stan Lee's guidance and feedback.
With more than 10 years of experience in Korea, LINE Webtoon launched in the U.S. in 2014, and its partnership with POW! continues the company's major expansion in the U.S., which includes new artists, partners, ways to interact with the content, and much more.
Already wildly successful in Korea, the Superhero Comics Contest is the third contest in LINE Webtoon's Challenge League system, which is proven to be a new and innovative way to find new comic talent. To enter, artists over the age of fourteen can upload at least three chapters of an original superhero comic directly to the contest's entry page. Finalists will be chosen by Stan Lee and his team at POW! Entertainment along with LINE Webtoon's editorial team. The grand prize winner will receive $30,000 and the opportunity to receive guidance and feedback from Stan and have their comic published by LINE Webtoon.
A second place winner will receive $10,000 and, along with the third and fourth place winners, will have the opportunity to become paid, featured LINE Webtoon artists.
"It is an honor to be working with the most legendary man in the world of comics," said JunKoo Kim, Founder and Head of LINE Webtoon. "Superheroes are an important piece of our content offering and our Challenge League system draws amazing talent from around the world. We are excited to offer our creative community the opportunity to gain advice from Stan Lee, a living comics legend."
"It is always a pleasure and a thrill to discover new creators and artists," said Stan Lee. "I am looking forward to working with LINE Webtoon to find the talent that will create a great new Superhero!"
Fans can access the Superhero Comics Contest this fall by visiting http://www.webtoons.com. To download the official LINE Webtoon app, visit the Apple App Store and Google Play.
About LINE Webtoon:
LINE Webtoon is a popular digital comic service available on smartphones, tablets and web browsers, launched by NAVER, Korea's top search portal. Pioneering distribution and consumption of digital comics worldwide, LINE Webtoon is taking the comic experience to the next level by providing readers with daily curated content from around the globe, and giving creators an intuitive platform designed to help them easily publish and publicize their own original content.
http://www.webtoons.com
ABOUT NAVER:
NAVER Corporation is Korea's premier Internet Company, operating the nation's top search portal 'NAVER.' NAVER was launched in June 1999 and has since stood at the forefront of the growth of Korea's search service. NAVER has introduced many innovative search services over the years, such as 'Comprehensive Search,' 'Knowledge iN,' and 'Real-time Rising Keyword.' In addition, since releasing the 'NAVER' application, NAVER has launched applications for a wide variety of services. NAVER offers innovative mobile services for the global market, including the mobile messenger LINE through LINE Corporation, NAVER's subsidiary. NAVER launched the Webtoon service in June 2004 in Korea and has pioneered distribution and consumption of webtoons, also known as digital comics. The service receives more than 6 million hits per day from unique visitors and has accumulated more than 29 billion total visits as of June 1, 2014. NAVER launched the LINE Webtoon service worldwide on July 2, 2014.
http://www.navercorp.com/en
ABOUT POW! ENTERTAINMENT:
POW! Entertainment Inc. is a multi-‐media entertainment company founded by noted comic book writer Stan Lee together with award-‐winning producer Gill Champion and the late intellectual property specialist Arthur Lieberman. POW!'s principals have extensive backgrounds in the creation and production of original intellectual properties, including some of the most successful entertainment franchises of all time. POW! is utilizing Stan Lee's historical background by perpetuating his legacy while creating and developing all new live-‐action films, television, digital games, merchandising, licensing and related ancillary markets, all of which contribute to global expansion. POW! partners with third parties and strategic alliances, including studios and networks, in the production and distribution of new POW! character franchises. For more information, visit http://www.powentertainment.com/