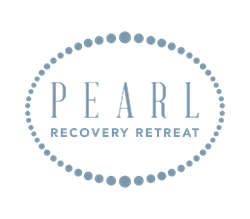 Our services are designed to offer our patients the most effective, modern, and scientifically backed programs possible for successful recovery. We're always looking for new and innovative ways to get our patients back on their feet - Isabella Koretz
Beverly Hills, CA (PRWEB) July 10, 2015
According to a Mobi Health News article published on February 3, 2015, a joint study between Northwestern University, the University of California San Francisco, and New York University, researchers are employing modern commercial technology to study the effects of physical activity on surgery recovery time and overall outcomes for spinal surgery patients. The goal of the study is to use the data collected through the use of the Fitbit trackers to help build models to predict surgical recovery time in the future. Founder of Pearl Recovery Retreat Isabella Koretz discusses these findings and their impact on the need for help in surgical recovery.
"This study is especially relevant because it allows researchers to monitor a patient's recovery from spinal surgery with hard data, which in turn will make it easier to design better rehabilitation and surgery recovery programs for all patients in the future," said Isabella Koretz, founder and CEO of luxury after surgery recovery center Pearl Recovery Retreat in Beverly Hills.
According to Dr. Zachary Smith, Assistant Professor at Northwestern University and the lead investigator on the study, which will initially focus on minimally invasive spine surgery, the Fitbit trackers will allow researchers to pinpoint precisely how much function a patient regains at a particular point in the recovery timeline. The information obtained from the trackers could help predict potential recovery milestones in the future, such as when a patient can expect to return to 50 percent activity, 100 percent activity, or even 200 percent activity after surgery.
For the study, the participating patients are monitored with the Fitbit activity trackers for four weeks prior to surgery, and then for another six months through the surgical recovery period. During these periods, it is vital that patients not only stick closely to the plan outlined for recovery by their doctors, but avoid dangers that could cause severe reinjury. As surgical recovery often means limited physical capabilities, it can be far easier for a patient to make a minor mistake that turns into a severe accident. By making sure that these dangers are avoided and that crucial recovery time is used to its fullest extent, centers like Pearl Recovery Retreat can help rehabilitation happen faster, more completely, and in a more enjoyable manner.
"Our services are designed to offer our patients the most effective, modern, and scientifically backed programs possible for successful recovery from surgery. We're always looking for new and innovative ways to get our patients back on their feet as quickly and safely as possible" added Koretz.
Pearl Recovery Retreat is a post-surgery care center located in a private wing of the SLS Hotel in Beverly Hills. The facility caters to those who are recovering from a wide array of surgeries, including bariatric surgery, orthopedic surgery and plastic surgery. Pearl Recovery Center also offers an impressive list of amenities to promote peaceful healing when a patient leaves surgery, including IV therapy, juice cleaning, hyperbaric oxygen therapy and private duty nursing. Learn more about the upscale Beverly Hills recovery center by visiting pearlrecoveryretreat.com or calling (310) 246-5505.