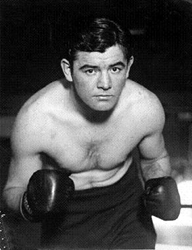 We look forward to the use of the field, and plan to continue using Shaw Sports Turf for our future field investments.
NORTH BERGEN, New Jersey (PRWEB) July 09, 2015
James J. Braddock Park in Hudson County has selected Shaw Sports Turf to manufacture and install their first synthetic turf field.
James J. Braddock Park has been around for over 90 years. The field has heavy use with many scheduled events which could no longer be supported by natural grass.
The Shaw Sports Turf synthetic field is very large in size, spanning around 230,000 square feet. This is the largest county investment dedicated to parks in decades, estimating about $6 million for the entire project.
The use of the field will be multi-functional with baseball, softball, soccer, and football activities. There will also be a veteran's memorial in the park.
Designated park staff will maintain the field and an additional maintenance package from Shaw Sports Turf will help maximize the potential longevity.
Hudson County representatives were introduced to Shaw Sports Turf by Applied Landscape Technologies, who showcased a Shaw Sports Turf field in New York.
"The fields of Shaw Sports Turf have the look and feel of natural grass," said Hudson County Parks Project Manager, Randy Voinier. "We look forward to the use of the field, and plan to continue using Shaw Sports Turf for our future field investments."
The project was funded by a combination of Open Space Trust Fund, state Green Acres grants, and various other grants and programs.
The first activities and games to be played on the new Shaw Sports Turf field will be by the end of summer.
"I have enjoyed working with Hudson County and Applied Landscape to make this project happen," says Shaw Sports Turf Territory Manager, Lee Defreitas. "James J. Braddock Park is a great place that is doing great things for the community."
The field will feature Shaw Sports Turf's Legion system.
Legion features a combination of high-performance monofilament fiber with the most durable slit film fiber. The result? The best of both worlds. An amazingly soft and resilient playing surface with the performance and durability you need for multi-use fields.
The park, formerly known as North Hudson Park, was established in 1910. It was renamed to honor James J. Braddock, World Heavyweight Boxing Champion from 1935 to 1937. A long-time resident of Hudson County, this "Cinderella Man" was an inspiration to the people of the area, especially during the Great Depression.
About Shaw Sports Turf:
A wholly-owned subsidiary of Berkshire Hathaway Inc., Shaw Industries is a full flooring provider to the residential and commercial markets. Shaw supplies carpet, hardwood, laminate, resilient, and tile/ stone flooring products, as well as synthetic turf. Shaw Sports Turf is one of the leading synthetic turf companies in North America and has represented quality and innovation for more than two decades with over 1,500 successful installations, including an impressive list of high-profile field installations. For more information please visit http://www.shawsportsturf.com, call 866-703-4004 or find us on Facebook.