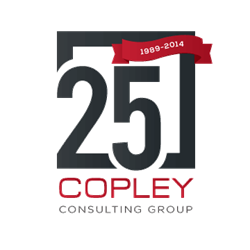 Boston, MA (PRWEB) July 14, 2015
The Copley Consulting Group announced today that Copley and Infor CloudSuite Industrial (SyteLine) have been selected as the Implementation Partner and ERP Solution for CyPhy Works Inc., a robotics company based in Danvers, Massachusetts, that develops unmanned aerial vehicles (UAV) for Defense, Commercial and Consumer markets.
CyPhy Works, Inc. selected Infor CloudSuite Industrial (SyteLine) for its functional and technical completeness, affordability and prior positive experiences with SyteLine amongst their management team.
Phil Bedard, Director of Manufacturing at CyPhy Works states, "SyteLine offered everything we needed as a company – from robust financials, end to end CRM, and manufacturing modules. Copley's highly experienced team, having completed over 450 implementations gave us the confidence that this installation would be completed with accuracy and on time, which is of utmost importance to us as we enter our next phase of growth."
Bob Lane, CEO of The Copley Consulting Group states, "We are delighted with the addition of this transformative and visionary company to the portfolio of CSI (SyteLine) solution and Copley clients. CyPhy Works represents the type of forward thinking operation that has envisioned how our solutions, and our collaborative implementation process, can complement their growth trajectory."
About The Copley Consulting Group
The Copley Consulting Group is a world class systems integration firm with a singular focus - the successful deployment of mission-critical business solutions to our clients. Copley offers, in collaboration with our partners, market responsive enterprise solutions that are focused on the nuances of particular industries. These solutions are delivered with a professional services team that emphasize innovation, timeliness, budget sensitivity and overall risk mitigation. This commitment to excellence by The Copley Consulting Group has helped hundreds of companies realize the value from their enterprise software investment. http://www.copleycg.com
About Infor
Infor is fundamentally changing the way information is published and consumed in the enterprise, helping 70,000 customers in 194 countries improve operations, drive growth, and quickly adapt to changes in business demands. Infor offers deep industry-specific applications and suites, engineered for speed, and with an innovative user experience design that is simple, transparent, and elegant. Infor provides flexible deployment options that give customers a choice to run their businesses in the cloud, on-premises, or both. http://www.infor.com