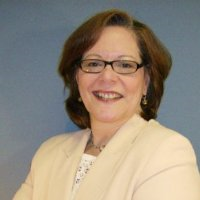 Hannah Attermann is a highly accredited professional who brings a wealth of knowledge and experience to the forensic team at Smolin.
Fairfield, NJ (PRWEB) July 14, 2015
Smolin Lupin announced today that Hannah Attermann recently joined the firm as its newest forensic accountant. With an extensive background in accounting, auditing and tax in both the private and public sectors, Attermann brings with her 35 years of forensics, business valuation and dispute advisory experience.
"Hannah Attermann is a highly accredited professional who brings a wealth of knowledge and experience to the forensic team at Smolin," said Henry Rinder, member of the firm and head of the Forensic & Litigation Support practice. "She will assist us with our strategic growth initiative for this division and help us to meet and exceed our goals, which include cost efficiency, accuracy and first-rate client service for our growing business," he added.
Attermann added, "I am happy to be at Smolin, as I believe their focus on closely held businesses provides a great platform for my experience. I am very familiar with the unique benefits and challenges that closely held family businesses represent and I look forward to bringing that expertise to an already successful team."
Smolin will leverage Attermann's expertise to assist with investigative accounting and business valuations. She comes to Smolin from a large management consulting services firm, where she was responsible for expanding and growing their Forensics, Valuation and Ligation Support practice. Prior to that, Attermann was a director of the Business Litigation Group for one of the largest independent public accounting and advisory services firms in the nation. She received her B.A. from Baruch College, City University of New York with a major in accounting and holds CPA, ABV, CFF and CVA certifications.
About Smolin Lupin
Since 1947, Smolin Lupin has dedicated itself to developing long-lasting client relationships. They provide professional financial and accounting services uniquely designed to meet the needs of each and every client. Personal attention and guidance has contributed to the widespread growth and success of this highly respected CPA firm. Smolin's panel of wealth advisors and finance professionals include Certified Public Accountants, Certified Financial Planners, Personal Finance Specialists and Registered Investment Advisors. These individuals have the certification, experience and knowledge to manage wealth in order to allow clients to focus on optimal business growth. Smolin Lupin is an Independent Member of the BDO Alliance USA and is one of the NJBIZ Top 20 Public Accounting Firms in New Jersey.
For more information, please visit http://www.smolin.com and http://www.strategicequityadvisorsllp.com or Twitter @SmolinLupin