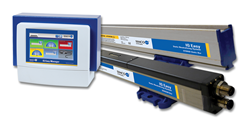 Hatfield, PA (PRWEB) July 15, 2015
Simco-Ion is excited to introduce a new level of static neutralizing with IQ Easy. The IQ Easy system pairs a neutralizing and sensor bar, offering a true closed-loop static solution based on multiple patented features. The heart of the system is the IQ Easy Manager. This control unit provides direct ionization output monitoring, target charge level monitoring, as well as maintenance and fault indicators for up to 6 devices. All information is clearly displayed on the IQ Easy Manager's 7" LCD touchscreen with color codes making it easily visible from a distance. The Manager makes it easy to fully control all parameters across the system. Data logging is also available.
The IQ Easy system includes two varieties of static neutralizing bars, a sensor bar, and the Manager. All are equipped with the unique feature of 24V DC supply voltage. This combination of components and technologies offers unprecedented static neutralizing performance and simplified installation with low voltage wiring. You can rely on Simco-Ion's IQ Easy system to help you control static the easy way!