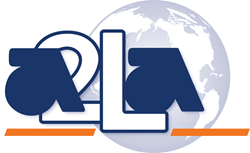 Frederick, MD (PRWEB) July 21, 2015
A2LA is pleased to announce that it has accredited its first Air Emissions Testing Body (AETB), Air Hygiene International, Inc., to ISO/IEC 17025:2005, ASTM D7036: Standard Practice for Competence of Air Emissions Testing Bodies and The NELAC Institute's (TNI's) Field Sampling and Measurement Organization (TNI FSMO) Volume 1 Standard per the exclusive Memorandum Of Understanding signed between A2LA and the Stack Testing Accreditation Council (STAC) on May 05, 2014. The main purpose of the program is a collaborative approach whereby STAC and A2LA together provide a robust and comprehensive accreditation service combining A2LA's international recognition with STAC's expertise in the stack testing field. A2LA's assessor corps is comprised of industry experts who have passed A2LA's ISO/IEC 17025 assessor training course. They are also individuals from the air testing community that have technical expertise in the analyses supporting air emissions testing and that are Qualified Source Testing Individuals and/or Qualified Source Testing Observers (QSTI/QSTO) per examinations given by the Source Evaluation Society.
Based on the EPA's findings as described in the preamble to the "Minimum Competency Rule" (FR76, 17288,
3/28/2011), the EPA determined that AETBs performing Part 75 emission testing must conform to ASTM D7036. This standard is based on language from ISO 17025:2005. In addition, TNI recognized the need for a standard specifically written for environmental organizations that perform sampling or measurement in the field on any type of matrix, including air. Thus, TNI's National Environmental Field Activities Program (NEFAP) developed the FSMO Standard, which is also based on ISO/IEC 17025:2005. Due to the overlap of these three standards, A2LA and STAC have created the opportunity for AETBs to achieve recognition to one or all of these through a single combined assessment.
About A2LA:
A2LA is a non-profit, non-governmental third-party accreditation body, offering internationally-recognized accreditation services and training to testing and calibration laboratories, inspection bodies, proficiency testing providers, reference material producers and product certifiers. A2LA has been offering accreditation services to environmental testing laboratories, specifically, for over thirty years.