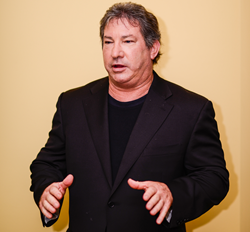 "He's a piece of the board that had really been missing until now," said Gould
Boca Raton, FL (PRWEB) July 21, 2015
Nutritional Products International, a company devoted to distributing and marketing a wide variety of nutritional and beauty products, announced the addition of Andre Drummond to its Board of Directors.
Drummond has been thoroughly involved in athletics his whole life, which led him to the fitness industry. His scientific approach to training, recovery and overall sports performance has helped him to build up a name for himself in the industry.
"We're getting to a point today where more people are interested in being athletes and getting into shape," said Drummond. "There are all kinds of exercise programs and DVDs out there, but nothing that really puts together all the equipment, information, training and nutrition you need into one branded product. That's my focus — making it easier for people to get everything they need to improve their fitness all from one source. I'm looking forward to bringing that to NPI."
In the fitness industry, the value of information cannot be understated. While the top one percent of all athletes understands what needs to be done to achieve their athletic goals, this same information isn't made as readily available to the average person looking to boost athletic performance. Drummond aims to change that.
Mitch Gould, CEO of NPI, said Drummond fills a valuable niche on the NPI team. Gould has more than 25 years of experience in the industry, having represented a wide range of nutraceutical, sports nutrition and health and wellness brands. He has worked with many of the world's top professional athletes, including Chuck Liddell, Ronnie Coleman, Steven Seagal, Wayne Gretzky and Hulk Hogan, and Roberto Clemente Jr., among others.
"He's a piece of the board that had really been missing until now," said Gould. "NPI has the doctors and scientists, but we needed people like Andre who really understand the sportsperson and can help him or her directly. He'll keep us informed on all the latest workout therapies and best conditioning practices. We're really pleased to add him to our team."
About Nutritional Products International (NPI):
Headquartered in Boca Raton, FL, Nutritional Products International (NPI) is a privately held company staffed with a complimentary team of marketing professionals that specializes in retail distribution of Nutraceuticals, Dietary Supplements, Functional Beverages, and Skin Care Products. NPI offers a unique proven approach for product manufacturers world wide seeking to launch or expand distribution of their products in the U.S. retail market. For more information, please visit http://www.nutricompany.com.