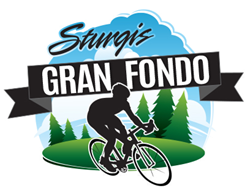 An outlaw style fondo and crit through the streets of Sturgis, out into the Black Hills of South Dakota to Mt. Rushmore and to finish at a biker saloon on Main Street, what more could you ask for
Sturgis, SD (PRWEB) July 22, 2015
The first annual STURGIS GRAN FONDO begins on Saturday, September 12th. The 120-mile ride will begin on the streets of historic downtown Sturgis. Riders will be escorted out of town by motorcycle officers—just like they've done for the motorcycle rally these past 75 years. The route is a cyclist's dream on the roads the local riders love; Vanocker Canyon Road, Nemo Road and Mt. Rushmore Road. From marshaled intersections, incredible twisties, to switch-backs, and challenging hills that drop into scenic river-valleys this gran fondo is unique.
2x Motocross Champion, Supermoto Champion and Pikes Peak Hill Climb record holder and avid road biker, Micky Dymond came up with the idea for this weekend, "An outlaw style fondo and crit through the streets of Sturgis, out into the black hills of South Dakota to Mt. Rushmore and to finish at a biker saloon on Main Street, what more could you ask for?" Comments Dymond, Founder of the event. "This is going to be a one of a kind event, with so much history and beauty around us."
At the halfway point riders will have lunch with George Washington, Thomas Jefferson, Teddy Roosevelt and Abraham Lincoln—that's right, our lunch stop is at Mt. Rushmore.
Once riders finish back in Sturgis, there will be an after party with great food, music and local beverages.
For those not ready for a full gran fondo, below are several additional options.
STURGIS NOT QUITE AS GRAN FONDO: 100 kilometers
Not quite ready for 120 miles? Then try the 100-kilometer "Not-quite-as-gran-fondo." Its route follows the first quarter or so of the 120 miler. Once you're back to the finish you'll get the same treatment as the gran fondo riders.
STURGIS MINI FONDO: 20 miles
For future grand fondo riders or the friends and family of those doing the longer rides, offering a fun and scenic 20-miler that follows the early miles of the longer rides.
STURGIS DOWNTOWN CRITERIUM
Sunday, September 13, Sturgis, South Dakota
$5,000 pro purse, with $2,000 going to pro men's winner.
Whether you're a cyclist looking to race or a cycling fan ready to watch close racing you owe it to yourself to be at the Sturgis Outlaw Criterium. This is a truly unique event with a fun and fast course that goes right through a local saloon. After all, this is the Outlaw Criterium.
In keeping with that outlaw spirit no racing license is required. Enter the category that best suits your speed and ability—but don't over-reach—riders about to get lapped by the field will be pulled from the race.
For more information on race weekend visit http://www.sturgisgranfondo.com
###