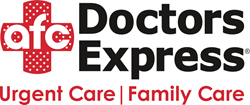 We felt that because of his background in urgent care, in the emergency room and as a family physician at a family practice, he had the experience and skills to be a great lead physician at our clinic
Denver, CO (PRWEB) July 21, 2015
In a move to provide the best care possible to its growing number of patients, Doctors Express Cherry Creek recently hired Dr. Johnny Shen as the lead physician for its newest urgent care clinic, which will open at 1295 Colorado Blvd. this October.
Shideh Kerman, COO and Owner, says Dr. Shen's extensive background in urgent care and his experience as a family physician made him the perfect candidate to lead the new clinic.
"We felt that because of his background in urgent care, in the emergency room and as a family physician at a family practice, he had the experience and skills to be a great lead physician at our clinic," Kerman says. "He has a good history with his patients while he was a family physician in Texas."
Dr. Shen's experience as an emergency room physician, in particular, will make him equipped to treat urgent care patients with more complicated ailments and injuries without sending them to the emergency room, Kerman explains. As a result, patients will benefit from a much more cost-effective treatment.
"The cost of visiting an urgent care clinic is always much less expensive than visiting the emergency room," Kerman says. "For example, simply getting an IV in the ER can cost as much as $1,000. The same visit in an urgent care center costs between $150 to $250, even if the patient were to stay for two to three hours. Things like this make a huge difference specially with new plans that moslty have high deductibles."
Dr. Shen is a board-certified physician with a specialty in family medicine. Born in Taiwan and raised in New Jersey, Dr. Shen attended medical school in San Antonio, TX. He received his residency training by treating under-served populations in Houston and obtained further training in the Texas Medical Center, the largest medical center in the world.
Kerman says Dr. Shen's experience and skill in the field of urgent care will make a great addition to AFC/Doctors Express Cherry Creek's new clinic. He remains the key figure at the Colorado Blvd. clinic as AFC/Doctors Express Cherry Creek moves forward with hiring the rest of the clinic's staff.
"We're thrilled to have Dr. Shen on the team and look forward to working with him," Kerman says. "We believe he will add great value to our clinic and our patients."
About Doctors Express Cherry Creek
AFC/Doctors Express Cherry Creek has a physician on-site seven days a week. Their urgent care service offerings include family care, x-rays, lab testing, flu shots, sinus pain care, physical exams and more. Patients visiting AFC/Doctors Express Cherry Creek can get quality medical assistance and treatment for common illnesses and acute injuries without having to experience the long wait times and costly bills of an ER visit. To learn more, visit http://www.doctorsexpresscherrycreek.com