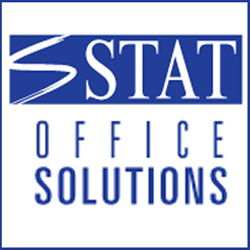 We continually listen to our clients and potential clients for feedback on needed services. As we developed several new service level opportunities, we felt it was a perfect time to revise our website
Wilmington, DE (PRWEB) July 21, 2015
In mid-July, Stat Office Solutions updated their website, which will offer more transparency for their customers.
The website changes will allows customers to see what services the company offers and how much they cost. Furthermore, the changes will make it more convenient for Stat Office Solutions' customers, helping the company to gain more business and clients.
In their changes, the website added packages and prices on their site for their virtual office spaces and meeting rooms tab. This is now located under "Unique Office Solutions."
For the virtual office pricing, the calculator feature was updated. Customers can not only click for options and pricing, but directly download the client information sheet.
This will make it easier for customers to see what Stat Office Solutions has to offer without having to contact the company, which will save a great deal of time. The company hopes the change will lead to an easier and more comprehensive experience, and that it will generate more potential leads than with their previous methods.
One of the major factors to this new change is the convenience it affords customers. The transparency will allow customers to have a better idea of the services offered and how much they cost.
Stat Office Solutions feels that the site is now much cleaner, more user friendly, and intuitive. Furthermore, the company feels that it is now far easier for customers to make contact and acquire services.
Linda Grund, the center manager for Stat Office Solutions, feels that the changes are a product of the company's diligence in listening to the wants and needs of their clientele.
"We continually listen to our clients and potential clients for feedback on needed services. As we developed several new service level opportunities, we felt it was a perfect time to revise our website," Grund remarks. "Working with the Catalysts Visuals team, we were able to develop a cleaner site, that is more user friendly and provides easier viewing of pricing options, making it easier for site visitors to reach us."
About Stat Office Solutions
Stat office solutions provides flexible, interim, and short term office space for a large variety of businesses. Both entrepreneurs and professional firms have made use of Stat office solutions. The team provides companies with everything they need to succeed, including top technology and workspaces. To learn more about their options for establishing local offices, visit statofficesolutions.com