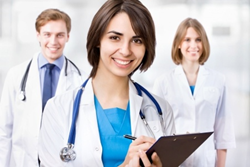 If more people were aware of the dangers of prescription opiates, and the science behind what makes the medications so addictive they may think twice before accepting their doctor's prescription
Florida (PRWEB) July 23, 2015
According to News Press on July 21st Lee County has experienced a pointed increase in heroin overdose rates, especially in white men. In 2014 the average age of those who overdosed was 31 and the majority of cases were claimed by males at 66 percent. According to News Press Florida has become the new hub for middle and upper class drug users to buy illicit substances. An alarming rate of those same offenders are typically prescribed opiate based pain medications before they switch to heroin. News Press reports those seeking addiction treatment in Lee county are seeking heroin addiction treatment has increased by 50 percent. In addition to heroin use, other opiate use has increased in the dwelling of Lee County. The CDC reports half of heroin users were addicted to prescription medications.
Drug Florida Rehab provides Floridian residents with extensive heroin rehab in Florida and is dedicated to helping people with substance use disorders overcome addiction. The addiction treatment facility asserts Florida's residents require more educational and preventative means to abate addiction earlier on; and that prevention education should cover prescription medications in addition to illicit substances.
An associate from Drug Florida Rehab comments, "it's not enough to simply educate school children, teenagers, and the community about the dangers of illicit drugs like heroin when there is a direct correlation between addiction and heroin use with prescription medications. The community should be pointedly aware of the addictive potential of prescription opiate medications to give them the ability to make informed decisions.
"If more people were aware of the dangers of prescription opiates, and the science behind what makes the medications so addictive they may think twice before accepting their doctor's prescription. There must be educational literature published on the alternatives methods and medications equally as effective for pain management."
Drug Florida Rehab provides drug and alcohol addiction treatment throughout the entire state of Florida. The treatment center specializes in medically assisted drug treatment to provide clients with safe, effective, and pain free drug and alcohol detoxification. The facility combines holistic healing, yoga, meditation, group therapy, and intensive therapy to target the underlying causes of addiction and address behaviors allowing addiction to perpetuate.
Drug Florida Rehab accepts most major insurance companies and helps connect those with insurance who are uninsured. The treatment center offers tuition assistance in some circumstances.
For more information on programs like alcohol rehab in Florida visit http://drugfloridarehab.net/ or call (786)574-3161.