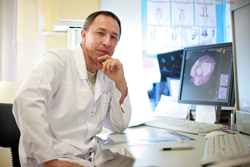 "All CMOs confront similar issues and want innovative solutions that will enable them to drive performance improvements while providing world-class healthcare to the patients they serve."
Lansdale, PA (PRWEB) July 23, 2015
Chief medical officers (CMOs) operate in a changing healthcare environment where they must balance regulatory mandates with organizational demands to gain the most value from each healthcare dollar. While guiding diverse medical staffs to deliver the highest quality care to patients, CMOs face distinct challenges. To gain insight into the common concerns among CMOs, Hayes, Inc. will gather a group of health system leaders from around the nation to participate in CMO Roundtables in two locations. The first takes place at the Brown Palace Hotel and Spa in Denver, CO on July 30 to August 1. The second is planned for October 15 to 17 at the Union League in Philadelphia, PA.
"As physician leaders guide their health systems through the clinical transformation process, they are challenged on all fronts to improve outcomes while simultaneously managing costs and resources," says David Wade, MD, FACS, Chief Medical Officer at Hayes, Inc. "All CMOs confront similar issues and want innovative solutions that will enable them to drive performance improvements while providing world-class healthcare to the patients they serve."
Hayes CMO Roundtables are designed to foster discussion about common clinical challenges and to explore actual and potential solutions. "This year we want physician leaders to discuss their efforts to reduce clinical variation at their institutions and if these efforts have achieved better outcomes," says Dr. Wade. "We also want to explore how to better use and analyze data from electronic medical records to drive change and improve patient outcomes."
The CMO Roundtables are unique opportunities for CMOs to share, brainstorm, and socialize with peers from all regions of the United States. Discussions will be summarized for later distribution so that other physician executives can benefit. The Executive Summary of the 2014 Hayes CMO Roundtable can be found in the July issue of the Physician Leadership Journal.
About Hayes, Inc.
Achieving best patient outcomes by using proven medical technologies is the basis on which Hayes was founded. Our team of analysts and clinicians is a trusted resource for unbiased and timely research, evidence analysis, and guidance that drive effective healthcare practice and cost management. For more than 25 years, Hayes has been empowering clinicians, health plan policymakers, and government agencies in their mission to make sound evidence-based decisions that balance cost, quality, and patient outcomes.
For more information about Hayes, Inc., visit http://www.hayesinc.com. Or, contact Hayes, Inc. by mail at 157 S. Broad Street, Lansdale, PA 19446; by telephone at 215.855.0615; by e-mail at hayesinfo(at)hayesinc(dot)com; or by fax at 215.855.5218.