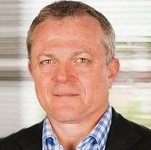 We are grateful for the opportunity to showcase the Microsoft Dynamics CRM platform by providing the best possible product to our clients in the nonprofit community. — Jim Funari, StratusLIVE CEO
Fremont, CA (PRWEB) July 28, 2015
CIOReview (cioreview.com) has chosen StratusLIVE, LLC, a leading provider of enterprise-class cloud-based fundraising software and social CRM solutions to nonprofit organizations, to be featured on its latest list of 100 Most Promising Microsoft Solution Providers.
Selection was based on evaluation of StratusLIVE capabilities in areas such as advanced analytics, business intelligence, enterprise marketing, and data management. Featured technology companies are chosen annually through careful research and selection by a panel of experts and members of CIOReview's editorial board in order to recognize and promote technology entrepreneurship.
"StratusLIVE has been on our radar recently due to their significant contributions to the Microsoft product ecosystem," said Harvi Sachar, founder and publisher of CIOReview. "In the past year as StratusLIVE continued to break new ground in the fields of nonprofit software and technology, benefiting clients and constituents alike, we wanted to recognize them for their outstanding work and we're excited to have them featured on our annual top companies list."
"StratusLIVE is honored to be recognized by CIOReview's panel of experts and thought leaders," said Jim Funari, founder and CEO of StratusLIVE. "We continually strive for excellence in our products and our people. We are grateful for the opportunity to showcase the Microsoft Dynamics CRM platform by providing the best possible product to our clients in the nonprofit community."
About CIOReview
CIOReview constantly endeavors to identify "The Best" in a variety of areas important to tech business. Through nominations and consultations with industry leaders, our editors choose the best in different domains. Microsoft Solution Providers is an annual listing of 100 Most Promising Microsoft Solution Providers in the U.S.
About StratusLIVE, LLC
StratusLIVE, LLC is a leading provider of enterprise-class cloud-based fundraising and social CRM solutions that include comprehensive fundraising, constituent relationship management, financial processing for donations and pledges, distributions and payouts, campaign management, multichannel marketing, and advanced analytics.
StratusLIVE for Fundraisers includes event and volunteer management, planned giving, and data enrichment. Web-based portals facilitate online fundraising, workplace giving campaigns, and member agency support. StratusLIVE is headquartered in Virginia Beach, Virginia, with offices throughout the United States.