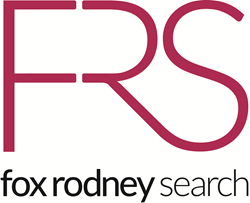 San Francisco, CA (PRWEB) July 30, 2015
Fox Rodney Search announced the expansion of its global legal search practice on the West Coast with the opening of its newest U.S. office in San Francisco/Silicon Valley, California - the latest move in the firm's ongoing expansion and growth strategy. Led by Director Kelli Fiore, the West Coast office will join three other locations across the U.S., delivering exceptional client service, by identifying and recruiting candidates of the highest caliber in the legal profession.
"Kelli's appointment as the Director of our new office in San Francisco/Silicon Valley is a significant step for the firm as we broaden our search services on the West Coast to our global client base," said Michael Ellenhorn, Managing Director (U.S.) for Fox Rodney Search. "FRS is committed to delivering exceptional recruitment services by partnering with our clients to understand their immediate and longer-term goals and Kelli's expertise and deep market relationships make her an ideal fit."
Kelli began her legal career in the San Francisco Bay Area in 1998 with Latham & Watkins' San Francisco office. She then moved into the legal recruiting space with Robert Half Legal's Silicon Valley office. Later, as the Director of Attorney & Paralegal contract placement in the firm's San Francisco office, Kelli handled larger outsourcing projects involving reviews requiring as many as 50 attorneys, both domestically and internationally. She comes to FRS from a well-known Bay Area recruitment boutique, where she served as Vice President of Legal and Technology, specializing in contract and direct hire placements, associate & partner laterals and in-house counsel placements, on both a local and national level.
A graduate of Cornell University with a B.A. in English and Creative Writing, Kelli also earned her Juris Doctorate from Villanova University School of Law.
Stephen Rodney, CEO of Fox Rodney Search, added, "Kelli has held leadership roles in both boutiques as well as Fortune 500 firms and has a proven track record of success. She has developed a West Coast network that will be a tremendous boost to both our U.S. and global businesses and will significantly broaden our national capabilities, as well as our market visibility and bandwidth."
###
About Fox Rodney Search
FRS (http://www.foxrodney.com) is a global recruitment boutique specializing in the legal sector. With offices across the U.S., Europe, the Middle East, and Asia, FRS' multilingual team provides clients with an integrated, global approach to their legal hiring needs. Founded in 2000, FRS has successfully completed hundreds of partner and in-house counsel search assignments around the globe.
Earlier this year FRS established an independent subsidiary company, FRS Insight (http://www.frsinsight.com), to provide due diligence and risk management services. FRS Insight supports the recruitment process by identifying and mitigating potential regulatory, financial and reputational risks.