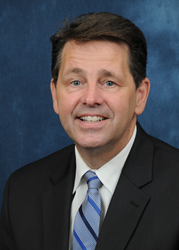 "We are confident that his approach, experience and knowledge will enhance our club operations and present exciting opportunities for the future."
Naples, Florida (PRWEB) July 30, 2015
Quail Creek Country Club is pleased to announce that Don Hunter has been hired as the club's general manager and COO. "Don is a welcome addition to the Quail Creek team," said Robert P. Magrann, club president. "We are confident that his approach, experience and knowledge will enhance our club operations and present exciting opportunities for the future."
Hunter has worked in the club industry for 28 years, beginning his career with PGA National in West Palm Beach, Fla. and at Vestavia Country Club in Birmingham, Ala. He then spent 14 years at Indiana's Sycamore Hills Golf Club. During his tenure there, Sycamore Hills was ranked 69 on Golf Digest's Top 100 Best Courses in America. In 2009, the club hosted the PGA Junior National Championship. Most recently, Hunter helped to turn around Chapel Hill Country Club by growing the membership and developing a new financial model. His experience also has included developing respected and nationally recognized programs in swimming, tennis and golf course operations.
About Quail Creek Country Club
Quail Creek Country Club is the premier, private, member-owned country club in Naples, Fla. Featuring two newly renovated Arthur Hills-designed golf courses, a comprehensive tennis program, beautiful fitness and spa facilities, fine dining in the gracious clubhouse and a bustling social program, Quail Creek Country Club delivers the true country club experience. Membership is open to individuals who reside both inside and outside of the community. In fact, 70 percent of members do not live on campus. Quail Creek Country Club sets a new standard for the country club lifestyle. Learn more at http://www.quailcreekcc.com.