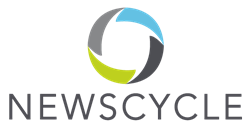 (PRWEB) July 30, 2015
Newscycle Solutions announces a new Newscycle Circulation software release. The new release (v2014.2) adds new subscriber and distributor self-service features, extends the application's industry-leading CRM capabilities, and includes user benefits designed to further improve business processes, efficiencies and system functionalities. New communication tools are also included to improve general usability.
The Newscycle strategic software updates were developed for media companies to improve the end-to-end circulation workflow through added enhancements that support the system's core strengths and flexibility.
"This version of the Newscycle Circulation software is focused on giving publishers the strongest set of tools possible to increase revenues and communicate better with their audiences," said Dana Midby, Newscycle's Director of Product Strategy, Commerce. "We are continually improving our systems based on user feedback and enhancement requests. This is a significant circulation system upgrade, especially in terms of making processes easier and more flexible for the end-user."
The new circulation version release includes the following enhancements:
Advanced Premium Day Billing – Bill subscribers in advance for premium-day deliveries (such as special editions or holidays) with no impact on subscription term or expiration date.
CRM Email – Email templates are available for messages sent to customers relating to internal customer service activities. Automatically send, start and restart payments, and stop confirmation emails through the system. Provides the ability to send generic emails to customers as needed such as welcome and customer service contact details. Emails can be archived and viewed dynamically.
Syncronex Single Sign-On – Remove password fatigue and streamline user credentials with the single sign-on option controlled as a new business rule.
Allocation Adjustments – Gain the ability to enter adjustments within iServices Distribution. Enables a distributor to allocate a bulk supply to the actual delivery points after the publication run using the web portal.
About Newscycle Solutions
Newscycle Solutions, which was formed by the combination of DTI, SAXOTECH, Atex AdBase and MediaSpan, delivers the most complete range of software solutions for the global news media industry, including news content management, advertising, circulation, audience, and analytics. Newscycle is a trusted technology partner serving more than 750 media companies with 8,000 properties across more than 30 countries on six continents. The company is headquartered in Bloomington, MN and has U.S. offices in Florida, Michigan and Utah; with international offices in Australia, Canada, Denmark, Germany, Malaysia, Norway, Sweden, and the United Kingdom. For more information, go to: http://www.newscycle.com.
Media Contact:
Lisa Speth
Newscycle Solutions
Marketing Communications Manager
lisa.speth(at)newscycle.com