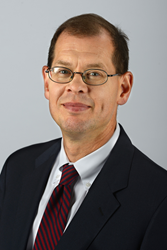 (PRWEB) July 30, 2015
The John Marshall Law School in Chicago has named veteran fundraising executive John Bergholz as executive director of the school's Office of Alumni Relations & Development.
Bergholz is a veteran of higher education and has served in multiple development and fundraising roles in schools across Chicago.
"We are pleased to have John join us at John Marshall," Dean John E. Corkery said. "John has a strong record of fundraising experience in higher education. I look forward to working with him to engage our alumni and enhance the fundraising initiatives at our law school. Scholarships for our students are at the top of my priority list. We have great alumni and friends at our law school and with John Bergholz's leadership, we will continue to strengthen those relationships."
"I drove a truck in Chicago to pay for my first year of tuition at college," Bergholz said. "Scholarship support helped me complete my studies and I have dedicated my career to helping others help others through philanthropy. I've already met some outstanding John Marshall alumni who similarly had opportunities made available because of hard work and the generosity of others, and I'm looking forward to working with them and Dean Corkery."
Bergholz has spent more than 20 years managing development efforts for higher education institutions. As vice president of Institutional Advancement at National Louis University, Bergholz worked on significant initial support to help launch that school's veterans program, experience that should ensure continued success of the Veterans Legal Support Center & Clinic, part of the Community Legal Clinics at John Marshall.
Bergholz has focused his career on major gifts and planned giving, staff development, capital campaign work, strategic planning and international alumni relations. At DePaul University, he is credited with transforming that university's overall advancement effort over a 13-year period and where he is also credited with helping to raise the school's largest multimillion-dollar gift, among several other top 10 gifts. He has worked at the Northwestern University School of Law, where he set records for the annual fund that held for several years and the University of Windsor in Canada where he exceeded the Province of Ontario's endowed scholarship matching challenge.
Bergholz earned his bachelor of arts from Reed College in Portland, Ore., and later served on its board of trustees. He has been a member of the University Club of Chicago and has served on multiple boards of directors of nonprofit organizations.
For more information, please contact Christine Kraly at 312-427-2737 ext. 171, or ckraly(at)jmls(dot)edu.