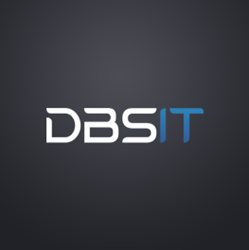 When it comes to customer satisfaction, our goal is to go beyond your expectations. And it is this long-standing commitment to excellence that has ensured we retain our popularity amongst Perth's business community.
Perth, Australia (PRWEB) August 07, 2015
DBSIT is a professional software development and I.T company offering exceptional cost-effective software solutions to the clients. Their commitment to quality has allowed them to enjoy constant growth since 2007, and the company is currently focused on helping businesses locally in Perth and Western Australia.
Perth has been referred to as the retail growth capital of the Western world, and local shoppers have been upping their spending year after year. The Western Australian economy has also benefited from twice the amount of growth as the rate of the national economy in the last few years, as shoppers felt more secure in Western Australia, compared to the rest of the population.
DBSIT will be offering their services to the retail industry in Perth, and the company is sure to help improve the back-end functions of the industry, helping to ensure that Perth businesses have the best services and technology available to them.
This is also excellent news for Perth customers, who will be receiving the best service possible, ensuring that the retail industry brings the most innovative solutions to Perth businesses before they hit markets in the rest of Australia and abroad.
A spokesman from the company recently commented, saying, "At DBSIT we believe in investing locally. The last few years have shown us how important it is to safeguard our local economy, and we believe that servicing our local community is of the utmost importance. We look forward to working with the retail industry in Perth, and offering them the best custom software and IT solutions for their needs- both now, and into the future."
DBSIT are continually aiming for excellence, and focus on consistently bettering themselves. This means that their clients are receiving the best custom software solutions available, and using a company that is dedicated to their clients. Businesses which use DBSIT also don't need to worry about being left alone to figure out how to use their new software, as DBSIT offers both onsite and remote support 7 days a week with their expert Software developers in Perth.
Many businesses are currently looking for a good software development company in Perth. And while there are plenty to choose from, the retail industry will be benefiting from a company which has been offering cutting-edge software solutions since 2007.
Above all, DBSIT focus on customer service, as they recognize that their loyal and repeat customers have allowed them to grow when so many other software development companies have had to close up shop.
There are huge opportunities for custom software development in Perth, and the retail industry will be able to take advantage of a company which has worked with some of the biggest businesses in Australia and overseas, along with many SME's.
DBSIT understand that those working in the retail industry want to keep their software as simple as possible. Staff turnover can often be high in this industry, so they offer solutions which are intuitive and and easy-to-use.