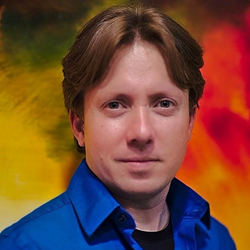 We intend to ... demonstrate that there is more value in working together and understanding each other than belittling or dismissing opposing opinions.
Birmingham, Ala. (PRWEB) August 06, 2015
On Tuesday, Aug. 4, Birmingham blogger Doug Scarborough launched a counterattack on the culture of antagonism in religion and politics. His year-long project, "Your God Now: Repairing the National Dialogue," is based on the idea that thoughtful, open conversation among people with competing ideologies – now more often obscured by angry rhetoric – is healthy for the nation and worth promoting. His plan is to loosely shadow the Presidential contenders' campaign trails, interviewing citizens of diverse backgrounds about their beliefs, the issues they support, and their attitudes toward people who disagree. He projects that a book compiling the results of these interviews will be published in May 2017.
Scarborough is crowdsourcing funding for "Your God Now" via Kickstarter, and aims to keep supporters engaged electronically throughout the year by establishing a social network where contributors can interact with the author and each other, suggest topics for conversation, follow his progress, and direct him to interesting interviewees. "It is very much a collaboration," he said. "This project is not trying to change anyone's mind or challenge anyone's faith. Instead, we intend to highlight the diversity of American viewpoints and demonstrate that there is more value in working together and understanding each other than belittling or dismissing opposing opinions."
The project is expected to kick off on Jan. 4, 2016, and will officially conclude with the Presidential Inauguration on Jan. 20, 2017. For more information and to join the campaign, visit http://yourgodnow.dougscarborough.com. "We cannot do this without you," Scarborough said. "We want funding, sure, but we also want as many voices contributing to the conversation as possible. I think we'll find that interesting things can happen when we start empathizing with others and stop seeing the opposition as a villain."