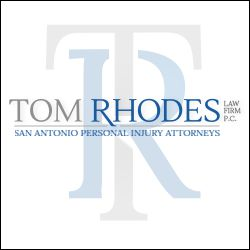 San Antonio, TX (PRWEB) August 13, 2015
According to court documents, 28-year-old Sandra Bland was found dead in her Waller County, Texas jail cell following a traffic stop. In an effort to find answers to questions surrounding the incident, San Antonio Attorney Tom Rhodes joined a legal team featuring Chicago Attorneys Cannon Lambert, Sr. and Larry Powers, Jr. to file a federal lawsuit on behalf of Sandra Bland's mother. The lawsuit (Case No. 4:15-cv-02232, Southern District of Texas) was filed on Tuesday, August 4 and is alleging civil rights violations and wrongful death. The lawsuit has named, in addition to Waller County and others, Trooper Encinia and several employees of the Waller County Sheriff's Office who were working at the jail where Bland was held.
The lawsuit stems from a July 10 incident during which, court records state, Texas State Trooper Brian T. Encinia pulled Bland over for allegedly failing to signal a lane change. Following the arrest, Bland was found dead in her jail cell on July 13. According to police, the 28-year-old had hanged herself.
Tom Rhodes is a nationally recognized San Antonio civil trial lawyer and managing partner at Tom Rhodes Law Firm P.C. Mr. Rhodes is Board Certified in Personal Injury Trial Law by the Texas Board of Legal Specialization and has over 30 years of experience handling a wide range of cases, including those involving wrongful death. For more information, visit http://www.tomrhodeslawfirm.com.