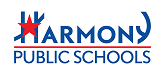 Harmony Public Schools Recognized by Texas Education Agency, Earns Distinctions
Houston, TX (PRWEB) August 07, 2015
The Texas Education Agency released the 2015 state accountability ratings for 1,219 school districts and charters, and 8,646 campuses. Districts, campuses and charters receive one of three ratings under the accountability system:

Met Standard,
Met Alternative Standard, or
Improvement Required.
100% of Harmony Public Schools (HPS) districts and 98% of HPS campuses were rated "Met Standard".
Please see attached PDF for statistical data.
Distinction Designations
Distinction designations are awarded to campuses based on achievement in several performance indicators relative to a group of 40 campuses of similar type, size, and student demographics. 72% Harmony Public Schools campuses, 31 campuses, received at least one distinction in one of the following areas compared to 50.8% in Texas:

Academic Achievement in Reading/English Language Arts;
Academic Achievement in Mathematics;
Academic Achievement in Science;
Academic Achievement in Social Studies;
Top 25 Percent: Student Progress;
Top 25 Percent: Closing Performance Gaps; and
Postsecondary Readiness.
21% HPS campuses, nine campuses, earned a distinction designation in all seven categories that were evaluated for that campus compared to 1.8% in Texas. The following campuses earned all of possible distinctions available.

Harmony Science Academy North - Austin
Harmony Science Academy - El Paso
Harmony School of Advancement - Houston
Harmony School of Discovery - Houston
Harmony School of Science High - Sugar Land
Harmony Science Academy West - Houston
Harmony School of Innovation - Dallas - Carrollton
Harmony Science Academy - Euless
Harmony School of Innovation- Fort Worth
In addition, Harmony School of Excellence (Houston) district became one of the 24 districts in Texas to receive a distinction designation for postsecondary readiness. Post-secondary readiness is the only distinction at the district level. For more information on the TEA accountability ratings, click the link below.
TEA releases 2015 accountability ratings
ABOUT HARMONY PUBLIC SCHOOLS:
Harmony Public Schools are 46 high performing K-12 college preparatory charter schools throughout Texas. Harmony blends the highest standards and expectations, with a rigorous math and science-centered curriculum and dedicated and engaged teachers and families to cultivate excellence and prepare students to succeed in college, careers and life. To learn more about Harmony Public Schools and our 46 campuses across Texas, please visit http://www.harmonytx.org, and follow us on Twitter @HarmonyEdu and "like" us on Facebook facebook.com/HarmonyTexas.