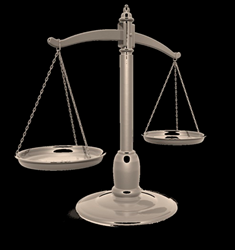 Law students, junior in-house counsel, and any litigation attorney can benefit from the refresher this webinar series will provide; the fact that it is to be delivered in 10, one hour bites works very well for the busy schedule of the typical attorney.
Chicago, IL (PRWEB) August 10, 2015
Financial Poise Webinars and West LegalEd Center are pleased to announce the upcoming premiere of a brand new webinar series, "Newbie Litigator School," designed to help junior litigation attorneys and law students help transition from law school to law practice. The series will focus on civil litigation, with a particular emphasis on commercial litigation. Episode #1 to Premiere August 18th
Recognizing the need for such training, partners from more than a dozen prominent nation law and accounting firms decided to come together to speak in the 10 episode series. Each episode is one hour long and will qualify for CLE and CPE credits in all or most states.
Episode #1, featuring seasoned litigators Hugh Totten of the Totten Law Firm; Jason Hirsh of Levenfeld Pearlstein; and Suyash Agrawal of Agrawal Evans, will provide a refresher on the Federal Civil Procedure Rule Refresher. To register for, or learn more about, the Episode #1, click here.
Future episodes will premiere about every two weeks and cover discovery practice; evidence, mediation, working with experts, motion practice, trial practice, appellate work, and post-judgment proceedings. Other firms involved in the series include: Crowe Horwath; Damian Capozzola, Elliott Greenleaf, Greenbert Trauig, Hahn & Hessen, Jones Day, Locke Lord, Martin Sirot, Mintz Levin, Nixon Peabody, Polsinelli, Robinson Curley.
ABOUT FINANCIAL POISE:
Financial Poise provides unbiased news, continuing education, and intelligence to private business owners, executives, investors, and their trusted advisors. For more information contact David Strait at dstrait(at)financialpoise(dot)com or 312-469-0135.