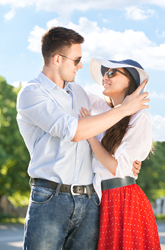 "Secure-functioning relationships take off the table real fears about whether a relationship will exist tomorrow. That helps us sleep at night. It gives us energy to do other things," Dr. Tatkin said.
Calabasas, CA (PRWEB) August 11, 2015
Relationship expert, author and assistant professor at UCLA School of Family Medicine, Dr. Stan Tatkin, is determined to help couples live in-love and happily ever. Tatkin, whose private practice is based in Calabasas, CA, coined the term "secure-functioning," which describes committed relationships based on justice, fairness and sensitivity. His recent keynotes, blogs and press coverage in Your Tango, Psychology Today and Share Care all focus on helping couples – even the most damaged relationships – to transform.
"The most important take-away, in a secure-functioning relationship, is to never threaten the relationship or each other. Ever," said Dr. Tatkin. "Secure-functioning is when two people have each other's backs and are looking out for each other as if their lives depended on it…and actually, their lives do depend on it. Secure-functioning relationships take off the table real fears about whether a relationship will exist tomorrow. That helps us sleep at night. It gives us energy to do other things."
The following are Dr. Tatkin's 10 rules for a secure-functioning relationship:
1. Protect the safety and security of a relationship above all else.
2. Base relationships on true mutuality: All actions and decisions must be in the best interest of both individuals in a partnership.
3. Do not threaten to leave or end a relationship. This causes unnecessary fear and anxiety for both partners in the long run.
4. Turn to partners first: A partner must reach out to his or her significant other in all matters of importance first, before reaching out to anyone else for support or guidance.
5. Smile: Greet one another with kind eyes and a smile at the beginning of each day and with every subsequent meeting throughout the day.
6. Protect one another from potentially harmful situations in public and in private, including hurtful words or threats that put the relationship in jeopardy.
7. Coordinate wake-up and bedtime schedules so that partners are going to sleep together most nights and waking up together most mornings .
8. Accept and forgive: Correct any injustices or harmful exchanges as soon as possible without placing blame on who started it or who is the greater perpetrator.
9. Gaze lovingly at one another daily and make meaningful gestures of appreciation, admiration and gratitude.
10. Learn how to influence, persuade, and romance one another without using fear or threats.
Learn more about Dr. Tatkin's unique approach to couple therapy via PACT (A Psychobiological Approach to Couple Therapy®) at thepactinstitute.com and http://www.stantatkin.com. Follow Tatkin on Twitter @DrStanTatkin, the PACT Institute Facebook Page and the Dr. Stan Tatkin Facebook page.
About the PACT Institute
The PACT Institute is a leading global organization that offers trainings for clinical professionals in a method designed to help secure-functioning relationships flourish. The Psychobiological Approach to Couple Therapy® (PACT) draws on more than three decades of research on developmental neuroscience, attachment theory and arousal regulation.
Since 2008, the PACT Institute has trained nearly 1,000 practitioners across North America, Europe, and Australia and has expanded the training to two levels. The PACT Institute now has a core faculty of 11 expert therapists. PACT is quickly gaining a reputation for effectively treating even the most challenging couples. For more information, http://www.thepactinstitute.com.
About Dr. Stan Tatkin
The PACT Institute was founded by Stan Tatkin, PsyD, MFT. Tatkin is an assistant clinical professor at the UCLA David Geffen School of Medicine and has a private practice in Calabasas, CA. He and his wife Tracey Boldemann-Tatkin founded the PACT Institute together – through which they lead therapist training programs in major cities across the United States and around the world. Tatkin has written several well received books on the topic of couples therapy including Your Brain on Love, Love and War in Intimate Relationships and Wired for Love: How Understanding Your Partner's Brain and Attachment Style Can Help Defuse Conflict and Build a Secure Relationship.