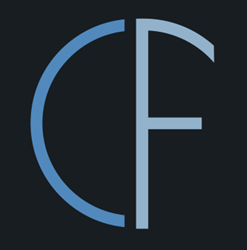 Based upon the veracity of the facts as set forth above and provided to the undersigned, we do not believe the TCPA Safe Mode Solution is a ATDS
(PRWEB) August 14, 2015
Connect First has received a letter of opinion from MacMurray Petersen & Shuster LLP stating that its current TCPA solution is compliant with the new regulations addressed by the latest TCPA ruling. New substantive issues addressed by the ruling include consent for calls made to cell phones using an automatic telephone dialing system (ATDS), liability for calls to reassigned phone numbers, text messages being considered calls and new "do not disturb technology" which now offers "robocall" blocking services and technology to their customers.
In a letter of opinion, MacMurray Petersen & Shuster LLP states, "Based upon the veracity of the facts as set forth above and provided to the undersigned, we do not believe the TCPA Safe Mode Solution is a ATDS."
The letter aligns with the stringent compliance standards Connect First has set since the initial regulations were passed to ensure customers' compliance.
Connect First hosted a TCPA webinar August 12 alongside PACE and Contact Center Compliance discussing the recent changes with TCPA compliance. To watch the webinar please click here or see the video attached to the release.
For more information on the new TCPA rulings please visit the Connect First TCPA Resource Center.
About Connect First: Connect First is an award-winning SaaS telecommunications and cloud contact center software provider that focuses on customer satisfaction and elegant hosted solutions. Connect First offers a robust platform, designed and supported by a team of highly experienced engineers, designers and business analysts, and backed with personalized in-house customer care. Solutions include Cloud Routing, Inbound ACD, Outbound Dialing, Call Tracking, Interactive Voice Response (IVR), Voice Broadcast, Disaster Recovery, Predictive Dialer, Real-Time Telemetry, CDR Reporting, Live Agent Chat and more. Through a consultative approach with each customer interaction, Connect First builds customized solutions to meet the needs of a discerning customer base. Visit http://www.connectfirst.com for more information or a free consultation with a contact center solutions expert.