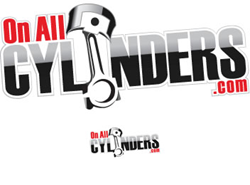 Tallmadge, OH (PRWEB) August 19, 2015
Summit Racing Equipment's automotive blog, OnAllCylinders, presents its second annual Readers' Choice Awards. It's the opportunity for high performance enthusiasts to vote for their favorites in several different categories through August 31, 2015.
Here are this year's Readers' Choice Awards categories:

Best Current High Performance Car
Best American Vehicle Make
• Best Performance Car Builder (Company)

Best Performance Car Builder (Individual)
Best Current Performance Engine
Best Current Model Truck
Best New Product
Best Automotive TV/Web Show
Best Engine Swap Engine
Top News Story
Best Pony Car
Best Performance Engine Series
OnAllCylinders Pioneer Award (Iconic Engine)
The OnAllCylinders brain trust put their collective heads together and came up with four nominees for each category. There is also space for write-ins so enthusiasts can nominate their personal gearhead heroes.
The Readers' Choice Awards is open through August 31. Voting can be done at OnAllCylinders or the Summit Racing Facebook page.
Summit Racing Equipment
http://www.SummitRacing.com
1-800-230-3030