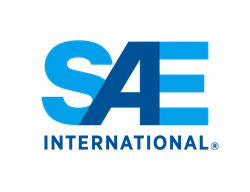 At SAE International, education is critical part of our mission and creating the next generation of automotive engineers is paramount to that cause. - Patti Kreh, New Program Development Manager for SAE ITC
WARRENDALE, Pa. (PRWEB) August 19, 2015
A group of unlikely allies huddled together recently in Detroit – automobile engineers, high school and college students, researchers, government officials and "white hat" hackers.
They had curiosity on their minds and good intentions in their hearts.
The group was participating in the 2015 SAE Battelle CyberAuto Challenge, a five-day camp in which 61 students and professionals were parceled into four Teams and presented with a series of challenges to explore the security of modern automobile computer systems.
The event is ground zero for the creation of a pipeline of new cyber engineers, students who will someday help the automotive industry not only create on-board computer systems, but keep them safe from those with mischief on their minds.
"At SAE International, education is critical part of our mission and creating the next generation of automotive engineers is paramount to that cause," said Patti Kreh, New Program Development Manager for SAE ITC, "Events like the Challenge are an extension of our commitment to STEM (science, technology, engineering and mathematics) education. Like our award-winning A World in Motion program for elementary and secondary students, and the Collegiate Design Series, the SAE Battelle CyberAuto Challenges provides students with hands-on engineering experiences."
Hosted on July 13 -17 at Delphi's Innovation Center in Troy, Michigan, a total of 27 students participated in the Challenge - 18 high school and nine college with the majority from Michigan along with students from other states. The next Challenge is already planned for July 25-29, 2016 at Macomb Community College in Warren, Michigan.
Battelle, the Columbus, Ohio, research giant, held the first CyberAuto Challenge in 2012. The annual event is now led by SAE International and supported by Battelle along with Delphi, Michigan Economic Development Corporation and SquareOne Education Network.
The Challenge is growing in importance as automobiles become more computerized with modern vehicles having millions of lines of code and increasingly connected to the internet. These factors increase the opportunities for better performing cars but also open up potential avenues for those with bad intentions. OEMs are diligently working to create protected systems through a variety of ways. A part of the solution is developing engineers with a particular mindset and skill set. The series of instructional activities focuses in on both technical skills as well as the appropriate curiosity.
AutoImmune, co-founded by Karl Heimer and Rob Dekelbaum, organized the Challenge's instructional program. The auto industry lacks qualified "aggressors," said Karl Heimer, "It's not in the auto industry's culture, or in the normal way of thinking, to believe the universe is out to cause harm. However, in the cyber universe, there are players trying to attack and always someone out there, for a variety of reasons, trying to corrupt the system." To expose students and the auto professionals to this way of thinking, each team had a security researcher, also known a "White Hat Hacker," who had previously breached a defended system injecting their insight on how to have an aggressor's attitude.
But the Challenge is not breeding the future cybercriminal. The Challenge began four years ago as an effort to attract students who are not only technically savvy, but also possess a strong moral compass. In order to participate in the CyberAuto Challenge, students had to pass rigorous testing and background checks. "We are looking for students who can not only speak to the technical and intellectual acuity, but also with strong moral character," Dekelbaum said.
The auto industry faces competition for these bright minds. The Challenge introduces some of the best engineering students in the country to a fascinating field, and they are responding. Students from as far off as Japan are eager to attend the Challenge. And the experience is paying off, former Challenge participants have been hired by automobile manufacturers and government agencies and others have received internships. "The Challenge gives students the hands-on experience OEMs are seeking. Students involved with the Challenge are going to have a leg up in getting a job over someone who can only explain a theory. Challenge students have real life experience with vehicle systems and working as part of a professional team under real time pressures."
Zach Cousineau, 17, a senior at Morley Stanwood High School in Morley, Michigan, was one of the students who made the cut.
"This seminar has been a great learning experience for me," Cousineau said. "This has really gotten me excited about a possible career in cyber security. Before I started the CyberAuto Challenge, I was unaware of the opportunities in cyber security. I like what's going on here and what I'm learning. I hope to be a computer science major and cyber security would be a great profession."
William DiAngelo, 16, a senior at Dakota High School in Macomb, Michigan, described the CyberAuto Challenge as, "a great experience." DiAngleo said his "passion is cars" and he hopes to someday be an automobile engineer.
"Now that I'm here and I've seen what's going on in the field, I'm excited about the possibility of computer engineering and cyber security as a career," DiAngelo said. "There are security hazards with any computer system, but I would love the challenge of solving those problems. The Challenge has shown me another possible career path to engineering."
Silvio Porco, 17, a senior at Northville High School in Northville, Mich., who plans to major in engineering at the University of Michigan, said the CyberAuto Challenge "has opened my eyes to the whole world of cyber security."
"I was leaning toward chemistry or some type of materials engineering, but I think cyber security might hold a place in my future," Porco said. "You never stop to think that there are people out there who might try to corrupt a system because that's not the way I think. It would be a challenge to create strategies for security systems and ways to make the systems tamper proof."
Was the Challenge successful? At graduation, when students were asked who would consider a career in automotive, all 27 hands shot up in air. Kreh noted with a smile, "SAE International is pleased to forge the next generation of Cyber Auto Engineer."