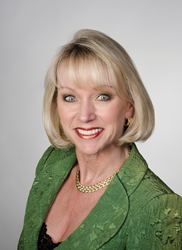 It is our hope that the anniversary scholarships do much more than recognize a ten year milestone. We are honored that the scholarships will help 100 people embark on personally and professionally rewarding careers
Manhattan, KS (PRWEB) August 19, 2015
Bellus Academy is launching a $200,000 scholarship program to celebrate owner and president Lynelle Lynch's 10 years of leadership. Between August 18 and September 20, 2015, Bellus Academy will present $2,000 cosmetology and barbering tuition scholarships to 25 students enrolling at each of its four campuses in Calif. and Manhattan, Kan.
The inspiration for the scholarship program is rooted in Lynch's commitment to education and professional development. "As management and staff thought about how to celebrate Lynelle's 10-year anniversary at Bellus Academy, we wanted to honor the legacy of professional education she has established in the beauty and wellness industry," said David Yocum, academy director at Bellus' Manhattan campus. In addition to her role at Bellus, Lynch is president of the Beauty Changes Lives Foundation, an organization that provides scholarships and professional mentoring opportunities to aspiring beauty and wellness professionals.
Since joining Bellus Academy on August 17, 2005, Lynch has worked with faculty and students to earn several honors recognizing excellence in education and artistry. Bellus Academy has won multiple "Excellence in Education" awards presented by Modern Salon. In addition, both Bellus students and alumni continue to take home top honors in industry competitions.
"The beauty and wellness industry provides opportunities to continually enhance one's career path," said Lynch who has led the school in the development of several new program offerings including a signature barbering program launched last spring. "It is our hope that the anniversary scholarships do much more than recognize a ten year milestone. We are honored that the scholarships will help 100 people embark on personally and professionally rewarding careers."
About Bellus Academy: Bellus Academy is an award-winning beauty and wellness institution dedicated to graduating career-ready professionals. Bellus specializes in advanced training and has built a reputation for innovative education, consistently nabbing top honors in Modern Salon's Excellence in Education program. Bellus Academy continues to partner with the highest caliber of experts, product lines and equipment manufacturers, raising the bar for educational training worldwide.