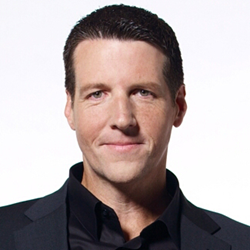 The old media business model is, in a word, dead.
Los Angeles, CA. (PRWEB) August 20, 2015
Studios Network today announced the launch of its online revenue-sharing platform for paid video content distribution. Studios Network is the brainchild of television industry insiders who partnered with technology experts to create a new business model for the media industry. Studios Network solves the problem facing media producers in the current, disrupted age of YouTube and monopolistic streaming services. Offering content creators an "instant media empire," Studios Network brings artists, fans and advertisers together to generate revenue.
"The old media business model is, in a word, dead," said Troy Dunn, Star of TNT's "APB" and co-founder of Studios Network. "Old fashioned TV Networks are as unnecessary today as fax machines and rotary phones. Bundled TV channel packages are dead. Gone are the days when talented people needed to rely on TV network execs or movie studio gatekeepers to 'greenlight' their ability to get their content out to the fans who want it. With Studios Network, you can create your own programming channel and make it into a real business. Done are the days of having to distribute powerful content on video dump sites like YouTube, where your videos are lost in a sea of mediocrity."
The Studios Network platform offers program producers the highest revenue share in the new OTT industry, with payouts as high as 90% of subscription revenue going to the content producer. Producers can publish video programming to the platform and make it available on a pay-by-the-month subscription basis to fans. "The days of 'pitching' are over," Dunn added. "Now, content creators can go straight to production without asking for permission, as long as they have fans or followers."
The site includes a self-service revenue estimation calculator that enables producers to model their potential revenue base on their audience size. For example, a channel with 20,000 subscribers paying $2.99 a month would net the producer a revenue share of $459,000 a year.
Dunn was inspired to co-found the platform based on his experience as Executive Producer of the TNT Show, "APB" and its predecessor show, "The Locator," which ran on WE. In both shows, Dunn, a longtime TV Veteran, was struck by the misappropriation of power in the process of deciding what fans get to see and what producers are "allowed" to create.
"It struck me that content creators, fans and advertisers no longer need 'permission' from any network or studio to get together to share content and revenue. The only thing missing for content creators was a bigger slice of the revenue so they could fund content independently while protecting the integrity of their own vision. Studios Network resolves this issue in spades."
Sharing his vision with software developers, Dunn and his collaborators know they have launched the business model that reflects the next generation of the entertainment industry for producers, fans, and advertisers.
For more information, visit http://www.studios.network.