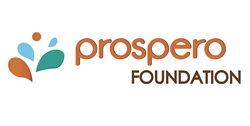 Antibes, France (PRWEB) August 26, 2015
The Prospero Foundation, founded by Ulrik DeBo of DeBondo Capital, is excited to announce that a microloan donation has been made to Sarah an entrepreneur who owns a motorcycle transportation business as well as producing bananas in Ozamis City, Misamis Occidental, Philippines.
Along with her husband, Sarah has planted, harvested and sold bananas to make enough of a living to support themselves and their children for the past seven years. However, during recent years, as the recession hit, they found themselves falling short, and harnessed their entrepreneurial spirits to start a motorcycle transportation business, whereby her husband taxis passengers on the back of his bike once he has finished working on their farm. The funds from this microloan will be put towards fixing and maintaining the bike, as well as new tyres and other spare parts, ensuring the safety of their passengers, and increasing the speed in which it can travel, therefore having time for new customers.
Small scale? Maybe. Long-term benefits for the family, the community and the future? DEFINITELY.
About Micro-lending with The Prospero Foundation
Through partnerships with local lending institutions, the Prospero Foundation contributes capital for the purpose of small business loans to these micro-entrepreneurs in developing nations. Through these partnerships, the Foundation helps small business people such as farmers, shopkeepers, and artisans build their businesses and in turn stimulate economic development in their communities.
About The Prospero Foundation
The Prospero Foundation is a private, international charitable foundation founded by Ulrik DeBo. Mr DeBo, a lifelong entrepreneur, whose upbringing and eventual success in the finance industry, through his company DeBondo Capital Ltd, gave him the relevant experience and insight required.
 
The foundation is run by a global network of entrepreneurs, who raise funds privately amongst their business contacts, and choose to invest them using a 'pay-it-forward' philosophy to focus on charitable projects that promise to perpetuate a chain reaction of positive growth opportunities for individuals and local communities for generations to come.
 
It is a foundation that empowers citizens to help themselves and those around them.
 
For additional information, please visit: http://www.prosperofoundation.org
Contact Address:
Prospero EnFrance (Registration No: W061004154) info@prosperofoundation.org