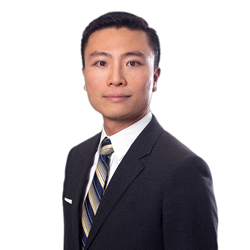 Our goal is to provide pragmatic advice and solutions that improve business transactions and internal controls for our clients.
Toronto, ON (PRWEB) August 26, 2015
Collins Barrow Toronto is pleased to welcome Grand Lui, CPA, CA as audit partner. With 14 years of experience, Grand supports Canadian companies with initial and secondary public offerings, Securities Exchange Commission (SEC) registration, financial due diligence and strategic consulting.
"I appreciate the client-centric mindset of our team," says Grand. "Our goal is to provide pragmatic advice and solutions that improve business transactions and internal controls for our clients."
"We are proud to welcome Grand to our team," says audit and assurance leader Octavio Cabral, CPA, CA. "His experience will help our public company clients both manage risk and enhance their investment opportunities and access to capital."
For more information:
Grand Lui
Partner, Audit and Assurance
Collins Barrow Toronto LLP
glui(at)collinsbarrow(dot)com
647-725-1120
https://www.linkedin.com/pub/grand-lui/26/b3/680
Octavio Cabral
Senior Partner, Audit and Assurance
Collins Barrow Toronto LLP
ocabral(at)collinsbarrow(dot)com
416-322-1657
https://www.linkedin.com/in/octaviocabral
Abigail Gamble
Media Relations
Akcessia | Mayk Ideas