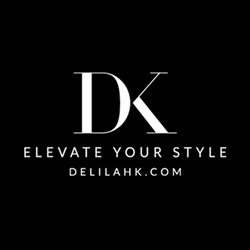 "My goal is to teach women how to select and wear fashion jewelry in order to build their confidence and elevate their style. For women, wearing jewelry is extremely personal and can evoke strong emotions, so I wanted to make sure that my collection elici
Montreal, Canada (PRWEB) August 25, 2015
Online fashion jewelry retailer DelilahK is proud to announce the arrival of their fall/winter fashion jewelry collection. The launch hits their online boutique today with a full range of pieces carefully selected with young professional women in mind. Carrying many of their best-sellers from the spring/summer collection into the colder seasons, the brand adds some serious style this fall with products ranging from stud earrings to dangles, structured statements pieces to delicate bracelets, and everything in between.
The new collection arrives at a time when women place more importance than ever on their jewelry selection to showcase their personal style, whether the look is classic, minimalistic, or fashion-forward.
"DelilahK is about discovering and building your personal style through jewelry," says Delilah Kanou, founder of DelilahK. "My goal is to teach women how to select and wear fashion jewelry in order to build their confidence and elevate their style. For women, wearing jewelry is extremely personal and can evoke strong emotions, so I wanted to make sure that my collection elicited an emotional response."
Statement fringe necklaces, elevating bar earrings, and bold structural pieces, along with an array of delicate chains and dainty pieces are at the forefront of the new collection. The retailer has added over 75 new products to their boutique, at prices starting at $10.00 USD. The full collection is available now, while quantities last, exclusively online at http://www.DelilahK.com
--
About DelilahK
DelilahK is the young professional woman's ultimate destination for building and showcasing her individual style in every aspect of her life. Each piece has been carefully curated with a specific type of woman in mind in order to elevate her personal style, while still remaining classy and unique. From the office to date night, from casual weekends to her wedding day, DelilahK women around the world trust the DelilahK e-boutique to bring out and highlight their beauty in an effortlessly elegant manner.
For further information, product requests, or to coordinate an interview, please contact:
Teneisha Collins
1-855-745-1200x204
Teneisha(at)delilahk(dot)com
http://www.delilahk.com