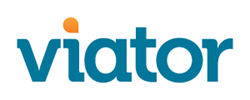 Albany, NY and San Francisco, CA (PRWEB) August 26, 2015
With the summer in full swing and the changing of the seasons just several weeks away, the time couldn't be better to introduce travelers to a new way to discover and plan amazing travel experiences across New York State. Viator, a TripAdvisor company and the leading resource for researching and booking tours and activities worldwide, has teamed up with I Love New York to showcase the diverse range of tours and activities New York State has to offer travelers near and far.
As part of the collaboration, Viator has contracted with local tour and attraction providers across 11 vacation regions of New York State to source the best travel experiences to add to their worldwide selection of tours and activities. The regions of coverage include: Thousand Islands-Seaway, the Adirondacks, Capital-Saratoga, the Catskills, Central New York, Chautauqua-Allegheny, Finger Lakes, Greater Niagara, Hudson Valley, New York City and Long Island.
A growing collection of more than 50 products representing New York State's beautiful, intriguing and exciting vacation regions has been added to Viator's booking channels. Some of the newly added travel experiences include kayaking the Niagara River, Lake George boat cruises, wine tastings across Long Island, hiking in the Hudson Valley and hot air ballooning over the Adirondacks.
"Viator's collaborative relationship with I Love New York is enabling us to share the beauty and perhaps sometimes unexpected diversity of New York State with our customers," said Ms. Barrie Seidenberg, CEO of Viator. "Travelers searching for things to do in New York State, whether through Viator's online and mobile channels or via TripAdvisor's vast collection of attractions will find it's easier than ever to discover and book the most amazing NYS experiences – from beach visits and lighthouse tours to fall foliage flights and skiing packages."
"By providing easy access to expert travel and tourism services through Viator and bringing local products and services to the forefront of tourists' next web search – New York is strengthening its commitment to help small businesses grow and thrive in the Empire State," said Gavin Landry, Executive Director of Tourism for I LOVE NEW YORK, a Division of Empire State Development. "A number of state attractions at both well-and-less-known destinations will receive more and more interest, along with new and more visitors, through this exciting new partnership."
Viator's New York State supplier partners represent a wide range of travel providers, including a network of locally owned and operated small businesses. Working with Viator lets local businesses showcase their services and the cities they love to an unprecedented global audience of travelers including 375 million monthly TripAdvisor visitors as well as Viator's global network of 3,000 affiliate partners (airlines, hotel companies, OTAs, travel agents and more).
"Being able to expose our products to millions of travelers every day through one simple integration with Viator has meant a great deal for our business as well as our community," said Patricia Dow, Vice President, Lake George Steamboat Company. "We are very excited about this new relationship that enables us to work with Viator, TripAdvisor and I Love New York all at once."
To commemorate the launch of the Viator and I LOVE NY partnership, Viator is offering 10% off all New York State products. Travelers making a new booking of New York State tours and activities through Viator through September 9th will receive 10% off their entire purchase by using the promotion code NYS10 at checkout. More details on this special promotion can be found at Viator.com.
About New York State
New York State features 11 beautiful vacation regions. New York's attractions feature landmarks such as Niagara Falls, the largest park in the continental U.S. in the Adirondacks and treasures such as the Baseball Hall of Fame in Cooperstown and the Corning Museum of Glass. New York State offers diverse activities for all: outdoor fun - fishing, hiking and boating, year-round festivals and exploring the rich history and culture of one of the 13 original colonies. Visitors also enjoy the fine cuisine, beverage trails and farm-to-table fresh foods. For more information, visit http://www.iloveny.com. Media can find press releases and more at thebeat.iloveny.com.
Follow the I LOVE NY social media channels for news on tourism in New York State. From NYC to Niagara Falls and all points in between, there's so much to love to LOVE in NY! Check out I LOVE NEW YORK on Facebook, Twitter and Instagram for great ideas for your next getaway.
About Viator
Viator, a TripAdvisor company, is the leading global tours and activities provider for travelers, delivering online and mobile access to thousands of curated trip activities including tours, attractions, shore excursions and private guides, in more than 1,500 destinations worldwide. In-house travel experts work with trusted local operators to ensure the quality and value of every experience, all backed by Viator's 24/7 customer service and global low-price guarantee. With more than 800,000 verified reviews plus exclusive videos and insider travel tips, Viator has everything a traveler needs to find and book the best things to do worldwide. In addition to the flagship site – Viator.com – travelers can book in advance or in-destination via the Viator Tours and Activities App, as well as local-language sites for European, Latin American and Asian travelers. Viator also provides tours and activities to more than 3,000 affiliate partners including some of the world's top airlines, hotels and online travel agencies. Viator is headquartered in San Francisco with regional offices in Sydney, London and Las Vegas. Viator – travel with an insider.
About TripAdvisor
TripAdvisor® is the world's largest travel site*, enabling travelers to plan and book the perfect trip. TripAdvisor offers trusted advice from real travelers and a wide variety of travel choices and planning features with seamless links to booking tools that check hundreds of websites to find the best hotel prices. TripAdvisor branded sites make up the largest travel community in the world, reaching 375 million unique monthly visitors**, and more than 250 million reviews and opinions covering 5.2 million accommodations, restaurants and attractions. The sites operate in 45 countries worldwide. TripAdvisor also includes TripAdvisor for Business, a dedicated division that provides the tourism industry access to millions of monthly TripAdvisor visitors.
TripAdvisor, Inc. (NASDAQ: TRIP) manages and operates websites under 24 other travel media brands:airfarewatchdog.com, bookingbuddy.com, cruisecritic.com, everytrail.com, familyvacationcritic.com, flipkey.com, thefork.com (including afourchette.com, eltenedor.com, iens.nl, besttables.com and dimmi.com.au), gateguru.com, holidaylettings.co.uk, holidaywatchdog.com, independenttraveler.com, jetsetter.com, niumba.com, onetime.com, oyster.com, seatguru.com, smartertravel.com, tingo.com, travelpod.com, tripbod.com, vacationhomerentals.com, viator.com, virtualtourist.com, and kuxun.cn.
*Source: comScore Media Metrix for TripAdvisor Sites, worldwide, December 2014
**Source: TripAdvisor log files, average monthly unique users, Q2 2015
Media Contact
Kate Sullivan
PR @ Viator.com
(973) 568-7589