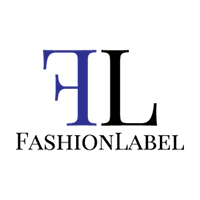 We're thrilled with the new direction that we're headed in and we're receiving great feedback from our designers, stakeholders and customers, said Messac
BOSTON, Mass (PRWEB) August 27, 2015
FashionLabel.com, an online retail community focused on selling apparel and accessories made in the U.S., announced today that the company's founders have approved a name change to IndieApparel.us. Additionally, the company has adopted the tagline, "All American Fashion."
In recent months, FashionLabel.com has emerged as an increasingly dominant player in the 'Made in the U.S.A.' fashion space, showcasing emerging and established independent designers that are making an indelible mark on the industry. The name change to IndieApparel.us reflects the company's current positioning and its future strategic goals.
"IndieApparel.us more accurately reflects who we are as a company, and how we want to be positioned in the marketplace," said Reginald Messac, founder. "In addition to providing a platform for increased visibility and sales for independent designers, we want to showcase their innovation.
Currently, the company sells fashion and accessories designed and manufactured by Cecilia's Steel, Soltek, Inc., J. Wingfield, Inc., Rubee Jewels, Basiques, Vzuniga Designs, Willowy, La Fille Colette and Jennifer Hamilton.
As the company undergoes its rebranding, its team is committed to continuing to contract with new designers and to expanding its presence both online and offline. The company's founders and representatives will attend several fashion industry trade shows and other events in the remaining months of 2015.
According to Messac, rebranding efforts will be finalized by the end of 2015.
"We're thrilled with the new direction that we're headed in and we're receiving great feedback from our designers, stakeholders and customers," said Messac. "We welcome the opportunity to cultivate and solidify relationships with new designers as we forge ahead on this exciting new journey."
For more information about Indie Label, visit http://www.indieapparel.us.