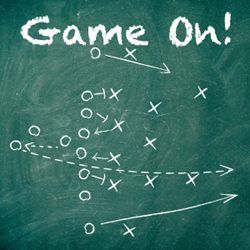 Knoxville, TN (PRWEB) August 28, 2015
A complimentary webinar offered by healthcare consulting and accounting firm PYA will address questions surrounding the Centers for Medicare & Medicaid Services' (CMS) proposal to mandate bundled payments through the Comprehensive Care for Joint Replacement Program (CCJR). The 45-minute webinar, "Get Ready for Game Day: Comprehensive Care for Joint Replacement," takes place at 12 noon EDT on Wednesday, September 2, 2015.
CMS proposes to bundle payments for nearly all Part A and B services related to hip and knee replacement surgeries performed at hospitals located in 75 selected metropolitan statistical areas (MSAs) starting January 1, 2016. To prepare healthcare providers for CCJR, PYA Principal Martie Ross will host a webinar that explains the key elements of CCJR and outlines the game plan providers should follow.
The webinar will cover specific subjects such as:

Understanding the financial impact of bundled payments.
Building infrastructure to support successful implementation.
Negotiating and performing on gainsharing arrangements.
Generating and using actionable data.
Improving processes and re-designing care.
Maintaining ongoing compliance.
For those unable to join the September 2 webinar, PYA will make available on its website a recording of the webinar shortly after the live event.
PYA has extensive experience supporting providers participating in the current Bundled Payment for Care Improvement (BPCI) program, both with technical compliance and development and implementation of care redesign plans, and can partner with organizations to develop and implement a successful CCJR strategy.
About PYA
For over three decades, Pershing Yoakley & Associates (PYA) has provided timely insight and strategic support, helping clients thrive in the midst of rapid change. PYA is ranked by Modern Healthcare as one of the nation's largest privately held healthcare management consulting firms. For more information, visit http://www.pyapc.com.