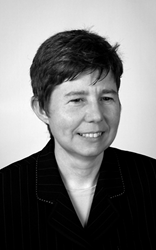 Our goal is to guide litigators and eDiscovery professionals in proactively leveragi.ng best practices to be accountable to their clients and expect accountability from their colleagues and providers
Fairfax, VA (PRWEB) August 27, 2015
Venio Systems, the leading provider of integrated eDiscovery software for corporations, law firms and service providers, today announced it will offer a free webinar on September 17 at 2pm Eastern Time, titled "E-Discovery Accountability: Manage E-Discovery Like a Business, Not a Disaster." The panel discussion will focus on the advantages of a proactive, project management approach to foster accountability. To register for this free 60-minute webinar, please click here.
The discussion will be led by Babs Deacon, Venio's Vice President of Training & Education. She will be joined by Tom Biegacki, Vice President of eDiscovery Operations at Integreon and Derek Krabill, Vice President and Senior Manger of the eDiscovery Process Management Team for all non-MBS Litigation and Investigations at JPMorgan Chase. "Derek and Tom are both extremely experienced in this area, and each bring a unique perspective."
The webinar will focus on the idea that litigation response has always been a disaster relief effort, but today's corporations and law firms are embracing business processes to be more accountable to stakeholders. Best Practices to be covered in the webinar include:

Managing Expectations
Proactive Communication
Project Management
Institutional Metrics
Quality Control
"Our goal is to guide litigators and eDiscovery professionals in proactively leveraging best practices to be accountable to their clients and expect accountability from their colleagues and providers", added Deacon.
Those interested in attending this complimentary webinar may register here.
About Venio Systems
Venio Systems, based in Fairfax, Virginia, is a team of innovators and developers with 20 years of experience in providing e-discovery solutions. Venio Systems was created to address the industry's lack of truly integrated e-discovery systems. The Venio Integrated E-Discovery Platform is a fully functional, web-based application designed to provide law firms, corporations and government entities with the ability to manage all phases of discovery from a single tool. Venio Systems remains the leading innovator in easy to use e-discovery solutions. For more information, visit http://www.veniosystems.com/.