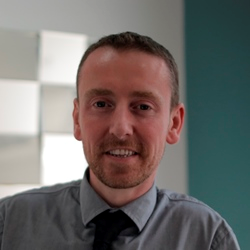 Our strategy of ongoing investment means that we are able to provide an unusually broad choice of treatment options in order to give our patients the best results
Bristol (PRWEB UK) 31 August 2015
Quinn Clinics has announced the arrival of an advanced laser hair removal machine for its Bristol and London (Greenwich) Clinics, offering gold-standard performance for patients seeking long-lasting hair removal results.
Dr John Quinn chose the Lumenis Lightsheer DESIRE, a sophisticated system which boasts clinically validated efficacy. This machine replaces the clinic's previous Lightsheer system, upgrading and introducing the very latest laser scanning technology to give clients a comfortable experience with excellent results.
Dr John Quinn MB, BCH, BAO, BACD explains:
"While we achieved excellent results with the previous Lumenis Lightsheer, the new DESIRE offers new technology with even better performance. As a clinic, we are keen to provide an outstanding experience and result for all our clients and therefore happy to invest in this state of the art machine."
"Our website shows massive 33% increase in interest in laser hair removal for the first half of 2015 vs the previous year; so clearly this is an expanding area for us and one in which it is important to have the capacity and resources to meet growing demand."
At their Bristol laser hair removal centre in Clifton, Quinn Clinics now offers a choice of two advanced laser hair removal systems, as they launched the Syneron-Candela with MOTIF in the summer of 2014.
Dr Quinn continues:
"Having a choice of two machines obviously gives us greater capacity for laser hair removal appointments in Bristol. However, we have intentionally chosen two different systems in order to be able to offer a choice for our clients. We favour the Syneron-Candela with MOTIF for smaller or more sensitive areas, while the Lumenis Lightsheer DESIRE is faster and more efficient for treating larger areas."
"Our strategy of ongoing investment means that we are able to provide an unusually broad choice of treatment options in order to give our patients the best results."
Laser hair removal is now one of the most popular non-invasive treatments in the UK, with more and more people discovering the benefits of permanent hair reduction. Quinn Clinics offers sensible advice on choosing the right provider via its comprehensive Guide to Shopping for Laser Hair Removal.
Although many competitors charge for a consultation, Quinn Clinics offer a free appointment with a skin test to enable patients to assess the treatment without any cost or obligation. Quinn Clinics also have a separate website http://www.bristollaserhairremoval.co.uk dedicated to those looking for the treatment.
The company enjoys an excellent reputation for customer service and has won a number of awards to reflect this. Both the London and Bristol clinics are fully registered with the CQC and have passed inspections with flying colours.