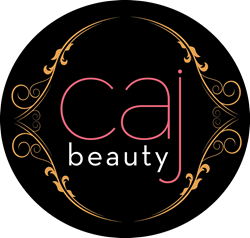 White Plains, NY (PRWEB) August 31, 2015
Caj Beauty, maker of high quality women's products announces their new E-Commerce website for direct online purchase of the Caj Beauty Volumizing Dryer Brush, http://www.CajBeauty.com. The website and its E-Commerce integration were created by GoMarketing Inc.
"I want Caj Beauty to remind women of their wonderful individuality." said David Evangelista of Caj Beauty. "I want them to aspire to be no one but themselves and realize the beauty they already posses with my products."
About Caj Beauty
David Evangelista began his career 20 years ago and he immediately began styling hair for celebrities worldwide. He spent countless hours on talk shows such as The Rosie O'Donnel Show and The Early Show and has been nominated for five Emmy Awards. Yet the work that is most fulfilling to him is with what he calls "the new celebrity," wonderful women across the globe who don't need to walk a red carpet to be a star.
Creating Caj Beauty, a line of volumzing and shine generating hair styling tools and products, was a dream for David who wanted a line that works with a woman's natural hair type, transforming lifeless hair into voluminous styles that can easily be created at home. Using only the best ingredients and electronic technology, Caj Beauty and David Evangelista bring out the inner beauty in every woman.
Caj Beauty LLC is headquartered in White Plains, NY. They specialize in high quality hair products and tools for hair care professionals and consumers.. Their products are also offered to the general public via their new E-Commerce enabled website, Salons nationwide and in many retail outlets specializing in hair care and beauty products. Caj Beauty products are used by thousands of hair care professionals and their products have been highlighted in countless international beauty publications.
For more information about Caj Beauty Corporation visit http://www.CajBeauty.com or call 888.225.0205, Caj Beauty LLC, White Plains, NY 10601
About GoMarketing
Over the past nine years, GoMarketing has constantly endeavored to understand the Internet marketing landscapes as it changes practically daily. They offer Online Advertising, Internet Optimization, Social Media Optimization, E-Commerce solutions, Software Design and Development, Website Design and Development, and a host of services to provide our Clients with the best programs to meet their goals.
For more information about GoMarketing visit http://www.GoMarketing.com or call 866.736.1232.