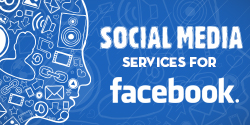 Operated by dedicated social media experts, each package is uniquely tailored to provide guidance and strategies suited to a retailer's specific needs.
Tamarac, FL (PRWEB) September 03, 2015
Social media marketing is an essential, high-value necessity for small and large businesses everywhere, with Instagram, Twitter, Facebook, Tumblr, Google+ and more playing a pivotal role in the daily life of more than two billion people worldwide. While this astronomical number continues to grow – up 12% from 2014 to 2015 – the more alarming, or impressive fact, is that over half of all social media users have an active account with Facebook.
In January 2015, Facebook continued their decade-long domination of the social media landscape, announcing an astonishing figure: 1.366 billion active users. Of this population, 83% of users access their Facebook account via a mobile device. 3dcart, in their aim to provide their customers with varied and innovative marketing services, has released three new packages aimed at targeting this ever-growing, influential and mobile user base.
3dcart's Social Media Marketing packages (Lite, Standard and Ultimate) offer an array of fully managed services designed for eCommerce websites. Operated by dedicated social media experts, each package is uniquely tailored to provide guidance and strategies suited to a retailer's specific needs. Package features include a campaign kickoff call, social research, optimization of social media profiles, online store social integration and regular social media engagement. Additionally, their experts will provide monthly analytics reports, engaging social media posts, and industry proven social media strategies. For businesses highly invested in their Facebook marketing campaign, the Social Media Ultimate package offers daily monitoring of social activity, posts/tweets, moderation and reputation management.
As Facebook continues to monopolize the social media industry, and with recent research reporting the average social media user spends 2 hours and 25 minutes per day using social networks, businesses everywhere can rejoice in the golden marketing opportunities that await them. Now, more than ever, retailers everywhere are urged to participate in this century's greatest, most prolific media outlet. Business owners burdened or overwhelmed by the tediousness and constant engagement of social media can rely on 3dcart to successfully and expertly craft and manage their Facebook marketing campaigns.
About 3dcart
3dcart (http://www.3dcart.com), located in Tamarac, Florida, is the all-in-one eCommerce solution for retailers to build, promote and grow their online stores. 3dcart's services include the best Technical Support in the industry, 100+ Mobile-Ready Themes featuring the latest technology, order management software, blog, email marketing tools and more. Since 1997, 3dcart has been building online stores for businesses of all sizes. Today, 3dcart is an Inc. 5000 company, a Visa PCI Certified provider and a Google Certified Partner.
To Learn More about 3dcart's new Social Media Marketing Services,
call 1-800-828-6650 or learn more by visiting the links below.
Social Media Lite for Facebook
Social Media Standard for Facebook
Social Media Ultimate for Facebook