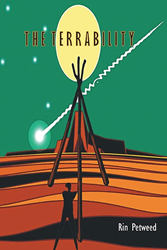 "This novel is not only a fascinating read, but takes on a topic of paramount importance to the planet." - Robert Fletcher, CEO of Strategic Book Publishing and Rights Agency
(PRWEB) September 09, 2015
The time has come for mankind to make a stand combatting ecological disaster.
In the late 20th century, a group of talented people from around the world collaborate in Central Australia to establish an experimental design base built to fight ecological disaster. The novel "The Terrability" tells their dramatic story.
The base must demonstrate how different societies can live in harmony with the earth's ecology – and with each other – via the application of progressive techniques in habitation, cultivation, recreation, communication, and energy. Has the experiment been a success?
Communication from the technological base has been hindered, and now danger stalks its inhabitants, which includes a legendary super race of indigenous Australians.
About the Author: A native of Adelaide, Australia, Rin Petweed is now retired. His first novel shows his concern with where the world is heading environmentally, as well as to point out society's inability to collaborate in order to create a better world.
"This novel is not only a fascinating read, but takes on a topic of paramount importance to the planet. We are thrilled to announce its release," said Robert Fletcher, CEO of Strategic Book Publishing and Rights Agency.
THE TERRABILITY (ISBN: 978-1-63135-468-7) is now available for $20.50 and can be ordered through the publisher's website:
http://sbprabooks.com/RinPetweed or at Amazon.com or Barnesandnoble.com.
WHOLESALERS: This book is distributed by Ingram Books and other wholesale distributors. Contact your representative with the ISBN for purchase. Wholesale purchase for retailers, universities, libraries, and other organizations is also available through the publisher; please email bookorder@sbpra.net.